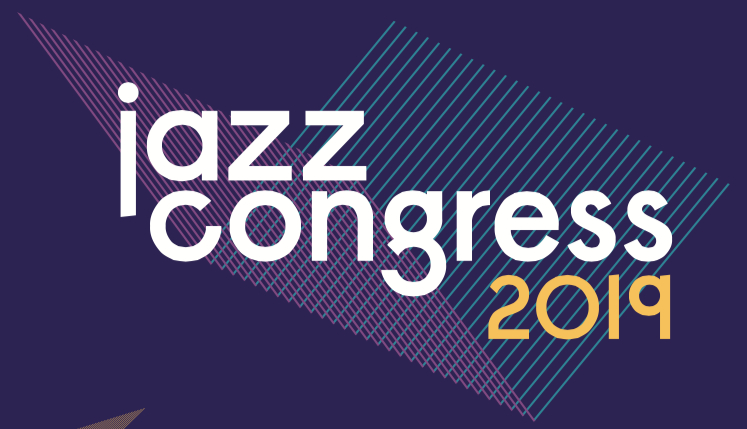 Download the Jazz Congress App
Looking for the session schedule? Want to connect with other attendees? Curious about the speakers?
The Jazz Congress app has all this and more. Download it today.
Tap "download" button to get the free Guidebook app
Open Guidebook and search for "Jazz Congress"
Location and Timing
Jazz Congress will be held at Jazz at Lincoln Center's Frederick P. Rose Hall, on the 5th floor of the Time Warner Center at 10 Columbus Circle.
Registration begins Monday and Tuesday at 8:30am and sessions begin promptly at 9:30am. Be sure to download the app to plan ahead for sessions you wish to attend.
Don't miss out. Register today.
SIGN UP FOR "

ASK THE PROS

" MENTORSHIP SESSIONS
SEE THE FULL LIST OF

PANELS
New this year:
Free headshots (Sponsored by Jazz at Lincoln Center)
4 Sessions per hour to choose from
"Pitch Perfect" Marketing Competition & Press Kit Review Sessions
Case Studies
Expanded onsite food selection
Networking opportunities:
Monday night reception 5:45-7pm sponsored by BOLDEN, opening in theaters spring 2019
Extended lunch breaks each day
Thanks to our sponsors:
Monday Night Reception sponsored by BOLDEN, opening in theaters spring 2019
Jazz Congress Night at Dizzy's Club with Motema Music (Monday – Free for Congress attendees):
– Charnett Moffett's Nett Duo/Overtones EP release
– Jana Herzen's Nothing But Love album preview featuring Charnett Moffett, Brian Jackson, Scott Tixier, and Mark Whitfield, Jr.
Tote Bags courtesy of Mack Avenue Records
Tote Bags courtesy of Vocalist Youn Sun Nah
Organizations showcasing in the Atrium: BluJazz, RIPM, KSDS 88.3 San Diego, Jazz Promo Services, Oscar Peterson International Jazz Festival, Cellar Live, Jazz Power Initiative, Non Comm Music Alliance/NPR, Antidote Sounds/DC Jazz Festival, Origin Records/OA2 Records/Origin Classical, Chamber Music America
A few sponsorship opportunities remain, including the opportunity to share postcards, music, etc. in registrant tote bags! Contact abisman@jazz.org for more info.
JAZZ CONGRESS PARTICIPATING ARTISTS INCLUDE:
Toshiko Akiyoshi, Gary Bartz, TK Blue, Joanne Brackeen, Terri Lyne Carrington, Emmet Cohen, Nick Finzer, Al Foster, Victor Goines, Stefon Harris, Miho Hazama, Marquis Hill, Vijay Iyer, Jennifer Leitham, David Liebman, Harold Mabern, Sherrie Maricle, René Marie, Wynton Marsalis, Christian McBride, Donny McCaslin, Myra Melford, Mtume, Riley Mulherkar, Ted Nash, Meshell Ndegeocello, Aaron Parks, Nicholas Payton, Chloe Rowlands, Maria Schneider, Nate Smith, Terell Stafford, Byron Stripling, Helen Sung, Alexa Tarantino, Rodney Whitaker, Lenny White, Spike Wilner, Matt Wilson, and Min Xiao-Fen
Network, Learn, & Be Inspired: Register Now
Darlene Chan to Receive the Bruce Lundvall Visionary Award
The Jazz Congress is honored to present the 2019 Bruce Lundvall Visionary Award to Darlene Chan, a tireless, behind the scenes advocate for so many artists and the music at large.

The Bruce Lundvall Visionary Award was created in 2014 in honor of the veteran record executive who was an industry trailblazer and tireless champion for countless jazz artists over the last four decades. The annual award recognizes an individual who has demonstrated extraordinary leadership and vision in expanding the audience for jazz and who has made a real difference for the artists, the audience, and the music.

Darlene is the President of FestivalWest Inc. whose clients include the Playboy Jazz Festival, the L.A. Philharmonic, the New Orleans Jazz & Heritage Festival, the New Jersey Performing Arts Center plus many more. She has produced many nationwide tours including the 40th, 50th, Millennium and 60th Newport Jazz Festival Tours, the Harold Arlen 100th Birthday Tour, Cab Calloway's Legacy of Swing, and the Midnight in the Garden of Good and Evil Tour. Recently Darlene has led workshops and clinics on Concert and Event Production and the music business in general in colleges and universities across the country.
Join us in honoring Darlene at Jazz Congress 2019
More Sessions Announced
Electric Miles Revisited Presented by the Miles Davis Estate with Gary Bartz, Dave Liebman, Mtume, Wallace Roney, and Lenny White
State of Jazz Record Labels with Denny Stilwell, Jana Herzen, and Lauren Onkey
International Performance and Touring Opportunities with In Jae Jin, Katharine McVicker, Noah Simon, and Fritz Thom
How Do You Get On the Road? with Emmet Cohen, Marquis Hill, Helen Sung, and Matt Wilson
Funding for Jazz with Sara Donnelly, Maurine Knighton, and Katja von Schuttenbach
Alternative Jazz with Terri Lyne Carrington, Donny McCaslin, Meshell Ndegeocello, Aaron Parks
University as Jazz Training Ground with Rodney Whitaker, Stefon Harris, Victor Goines, Susan Muscarella, and Terell Stafford
---
Co-presented by JazzTimes and Jazz at Lincoln Center, Jazz Congress is the gathering for the jazz community and industry.
Jazz Congress is sponsored by Adam R. Rose.
---
The Details
The second annual Jazz Congress will take place on January 7 & 8, 2019 at Frederick P. Rose Hall, home of Jazz at Lincoln Center, located at Broadway at 60th Street, New York, New York. Want to let others know you're coming? RSVP to our Facebook event and like our Facebook page to stay up-to-date as we announce special guests and panels!
Registration Rates and Dates:
Regular Registration:
November 1 – December 31, 2018
Two Day Pass: $200
Single Day Pass: $150
Week-of Registration:
January 1 – 8, 2019
Two Day Pass: $250
Single Day Pass: $200
Student Tickets:
Students receive a 50% discount on registration. Email us with a copy of your valid student IDand provide your expected graduation date to receive access to this discount.
Partner Discounts:
A full list of partners is available on our website. Partners offer their constituents a 15% off discount code.
Hotel Info: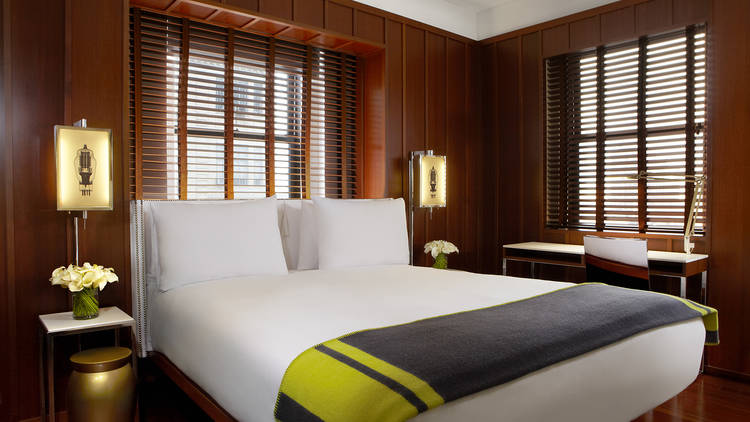 Special accommodation rates for 2019 Jazz Congress attendees, starting at $100, are available at the Hudson Hotel New York, located a two-minute walk from the conference venue, at 358 W. 58th Street, between 8th and 9th Avenues. The special rates are applicable for January 3 – 10, 2019 and must be booked by December 15, 2018.

Reservations can be made by calling (702) 577-2830 or toll-free (800) 606-6090. Attendees should request Hudson Hotel New York reservations for the group name "Jazz Congress." The group code is JA0319. Click here to make a reservation online.

About Jazz Congress:
Jazz Congress brings together members of the global jazz community to network, as well as grow the audience for the music. The annual gathering also seeks to nurture businesses and organizations that promote, produce, present, market, and support jazz.
The inaugural Jazz Congress, co-produced by Jazz at Lincoln Center and JazzTimes, was held in 2018 and drew more than 800 attendees from around the world. More than 150 performers, panelists, and speakers participated in performances, workshops, and 30 panel discussions on topics including Jazz and Race, Gender and Jazz, Learning from Large Jazz Organizations, Why Performance Matters: Stagecraft Masterclass, Jazz in Film and TV Soundtracks, and more. The 2018 keynote address was delivered by NBA All-Star Kareem Abdul-Jabbar, and The Bruce Lundvall Award was presented to Terri Lyne Carrington.
Jazz Congress Advisory Board:

Gene Dobbs Bradford, Jazz St. Louis
Terri Lyne Carrington, musician, educator, and 2018 Lundvall Award Winner
Tim Jackson, Monterey Jazz Festival
Karen Kennedy, 24 Seven Artist Development
Don Lucoff, DL Media
Katie Simon, Jazz Night in America/WBGO
Denny Stilwell, Mack Avenue Records
Rodney Whitaker, musician & educator
Jazz Congress is sponsored by Adam R. Rose.
---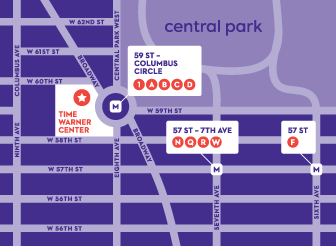 Jazz Congress
Jazz at Lincoln Center
10 Columbus Circle
New York, NY 10023
Customer Service:
Mon-Fri: 11am–5pm
Phone: 212-258-9877
---

Venue Address
Frederick P. Rose Hall
Broadway at 60th Street, NY
CenterCharge: 212-721-6500
Administrative Offices
3 Columbus Circle, 12th Floor
New York, NY 10019
212-258-9800
---
This E Mail is being sent by:

Jim Eigo Jazz Promo Services
272 Ste Route 94 S #1 Warwick, NY 10990
T: 845-986-1677
E-Mail:
jim@jazzpromoservices.com
Web Site:
www.jazzpromoservices.com/
HAVE A JAZZ EVENT, NEW CD OR IMPORTANT ANNOUNCEMENT FOR THE JAZZ COMMUNITY YOU WANT TO PROMOTE? CONTACT JAZZ PROMO SERVICES FOR PRICE QUOTE.

CHECK OUT OUR NEW YOUTUBE VIDEO
HERE