August 18-25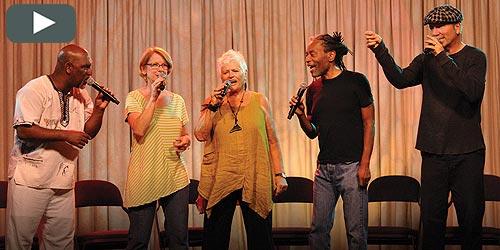 Circlesongs faculty offer an improvised mission statement for daily living.
Join musical adventurer Bobby McFerrin and his team of inspiring teachers for a weeklong workshop in the improvisational singing technique called Circlesongs.
Accessible to beginners yet challenging for even the most advanced, the program invites all to embrace the discipline and freedom to play, sing, invent, and imagine—in music and in life.
Master teacher and 10-time Grammy Award winner Bobby McFerrin will be present as our spiritual guide. Intensive daily Circlesong practice will be led by an inspiring and diverse group of teachers trained and mentored by Bobby.
Past attendees describe this full week program as a life-changing journey. Every song, every voice has a place in the circle.
Learn More About Circlesongs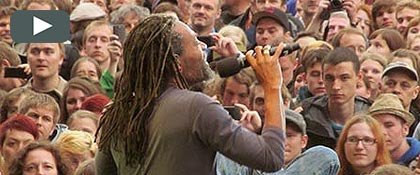 Witness the joyful power of Circlesongs.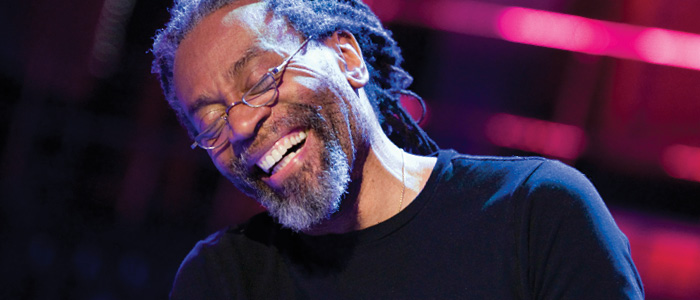 Omega cofounder Elizabeth Lesser talks with Bobby about music and spirituality.
Omega Institute is a pioneering source for wellness and personal growth programs, including workshops, conferences, retreats, and professional training opportunities.
Experience the beauty of nature on our 250+ acre campus in Rhinebeck, New York, just 90 miles north of New York City. Enjoy delicious meals, connect with others, and explore the potential that exists in you and all of us together as a human family.
Omega Institute for Holistic Studies, Inc., is qualified as a tax-exempt organization under Section 501(c)(3)
of the Internal Revenue Code. Contributions are tax-deductible, as allowed by the law.
Omega Institute, 150 Lake Drive, Rhinebeck, NY 12572-3252, USA