https://www.wbgo.org/post/titan-tumbao-remembering-latin-jazz-bassist-and-bandleader-andy-gonz-lez?fbclid=IwAR3U1ok6Gp8AeBVSv1DcQ1MOkZ_dF6NWKn8NYy61hFmKoE7d00LPK70szJo#stream/0

A Titan of Tumbao: Remembering Latin Jazz Bassist and Bandleader Andy González
By Bobby Sanabria • 14 hours ago
Andy González, who died on April 9 in the Bronx, was a bassist who followed in the footsteps of seminal Latin players like Israel "Cachao" López and Bobby Rodriguez, eventually joining their ranks as one of the most important figures on the instrument.
His work in three groups that he co-led — Grupo Folklórico Y Experímental Nuevayorquíno; Conjunto Libre, with percussionist Manny Oquendo; and the Fort Apache Band, with his brother, the late percussionist and trumpeter Jerry Gonzalez — was prolific and historic. Each served as a testament to the musical identity of the Puerto Rican experience in New York City, showing the influence of jazz and Afro-Cuban music in ways that became defined as Nuyorican.
"Grupo Folklórico was started by Andy and Jerry," says René López, a noted historian, musicologist and producer. "It was game-changing because it broke the barrier in Latin music of older masters playing with younger players. It came from jam sessions (descargas) they would have at their parents' house at 1963 Gildersleeve Avenue in the Bronx."
It was through pianist, bandleader and NEA Jazz Master Eddie Palmieri that the González brothers met López, who became a mentor, guide and guru for them and a cadre of other young Nuyorican musicians, who would become major forces in the city's salsa scene. "I told Andy flat out, you want to learn about this music, see René," recalls Palmieri. "He has one of the most incredible collections of Cuban music in the world, and he shared his encyclopedic knowledge with them."
The Cuban trumpeter Alfredo "Chocolate" Armenteros was among López's neighbors, and he would visit these weekly listening sessions, along with Latin legends like Machito and Justí Barreto. They all would share inside information about each recording. It was a deep yet informal musical education that shaped the brothers, Andy in particular.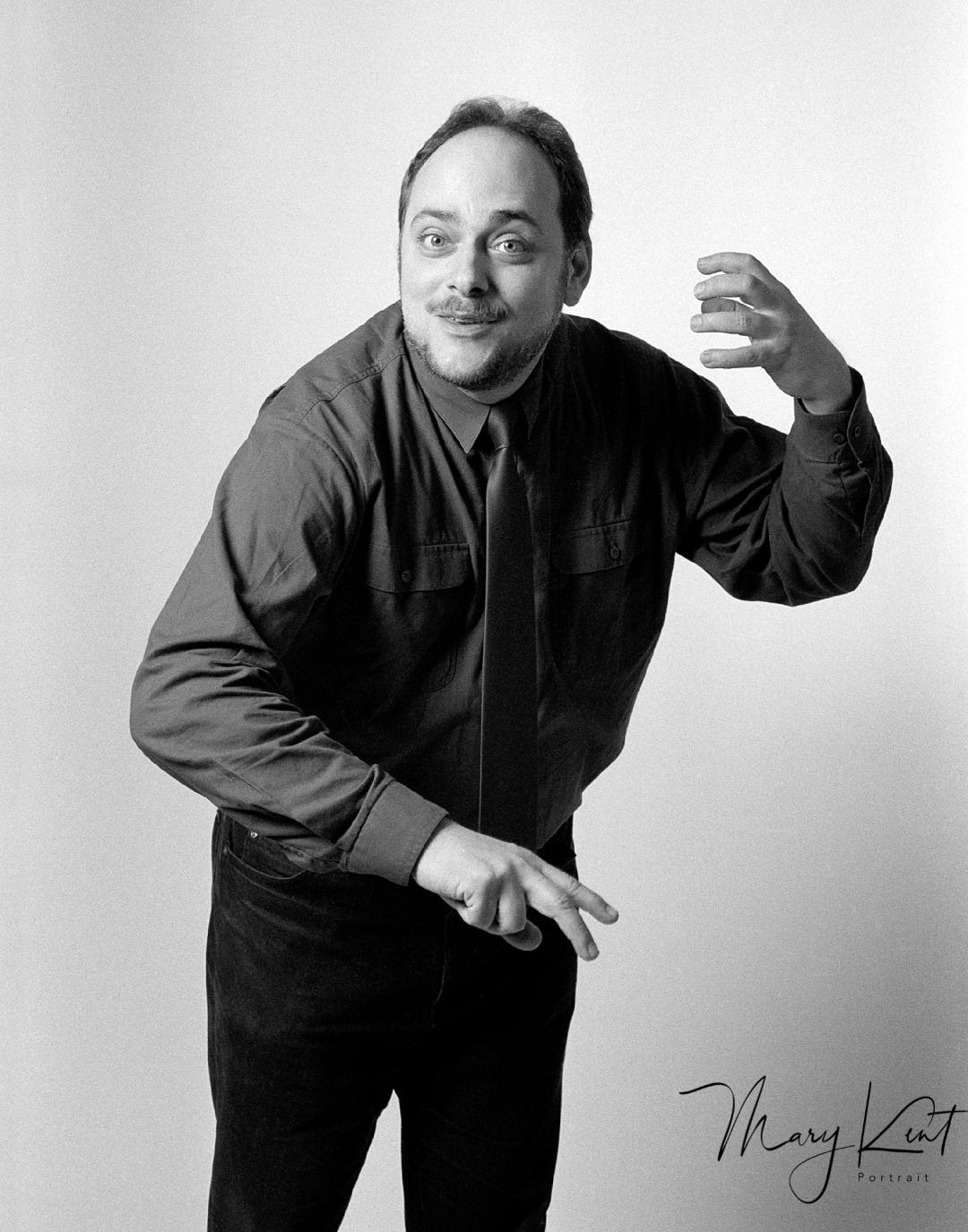 "We had rules," he said, in an interview conducted by the Smithsonian. "No talking during the playing of the record. We would talk after the record, but while they were being played, no talking. If anybody opened their mouth, we would say, 'Shut up.' We really put our minds to listening with more care than usual. It was a casual thing, [but] we were going to school. This was a classroom."
Andrew González was born in Manhattan on New Year's Day in 1951, to Geraldo González, a vocalist with the Augie and Moncho Melendez group, and the former Julia Toyos, a secretary.
He was raised in the Bronx, the borough that would help to redefine Cuban music into what today is known as salsa. A budding violinist in grammar school, he made an eventful switch to the bass, taking lessons from fifth to eighth grade with noted jazz bassist Steve Swallow, who prepared him for an audition to the prestigious High School of Music & Art (now LaGuardia).
"Those three years that he studied with Swallow were important," says guitarist and tres master Benjamin Lapidus, "as he taught Andy the fundamentals of jazz harmony, playing, etc. Steve arranged the Bach Cello Suite in D Minor for him to play for his audition to Music & Art."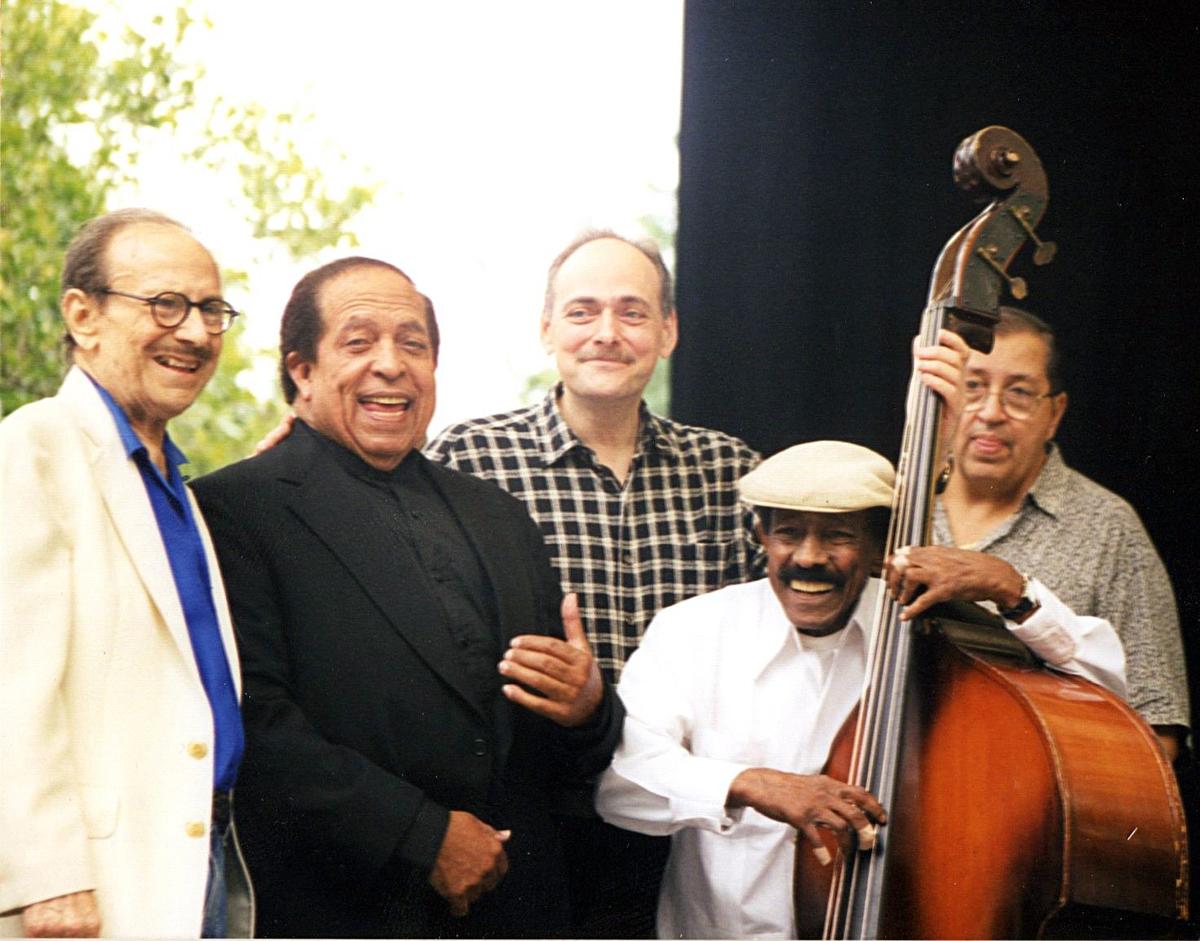 Along with his brother Jerry, his fellow students at M&A included saxophonist René McLean, pianist Onaje Allan Gumbs and vocalist Janis Ian, who was in his homeroom class. He would soon join conguero and future NEA Jazz Master Ray Barretto's two-trumpet conjunto. Barretto unchained the group from the confines of being just a dance band, treating it like a small jazz combo with the musicians featured as soloists.
After recording influential albums like Together and Power with Barretto, González joined Palmieri. He was featured on the seminal album Superimposition, which featured Chocolate Armenteros on trumpet and the rhythm section of Nicky Marrero on timbales, Eladio Pérez on congas and Tommy "Choki" López on bongos. "I called them mis diablitos del ritmo, little devils of rhythm," says Palmieri. "They were all still teenagers. Choki was 13!"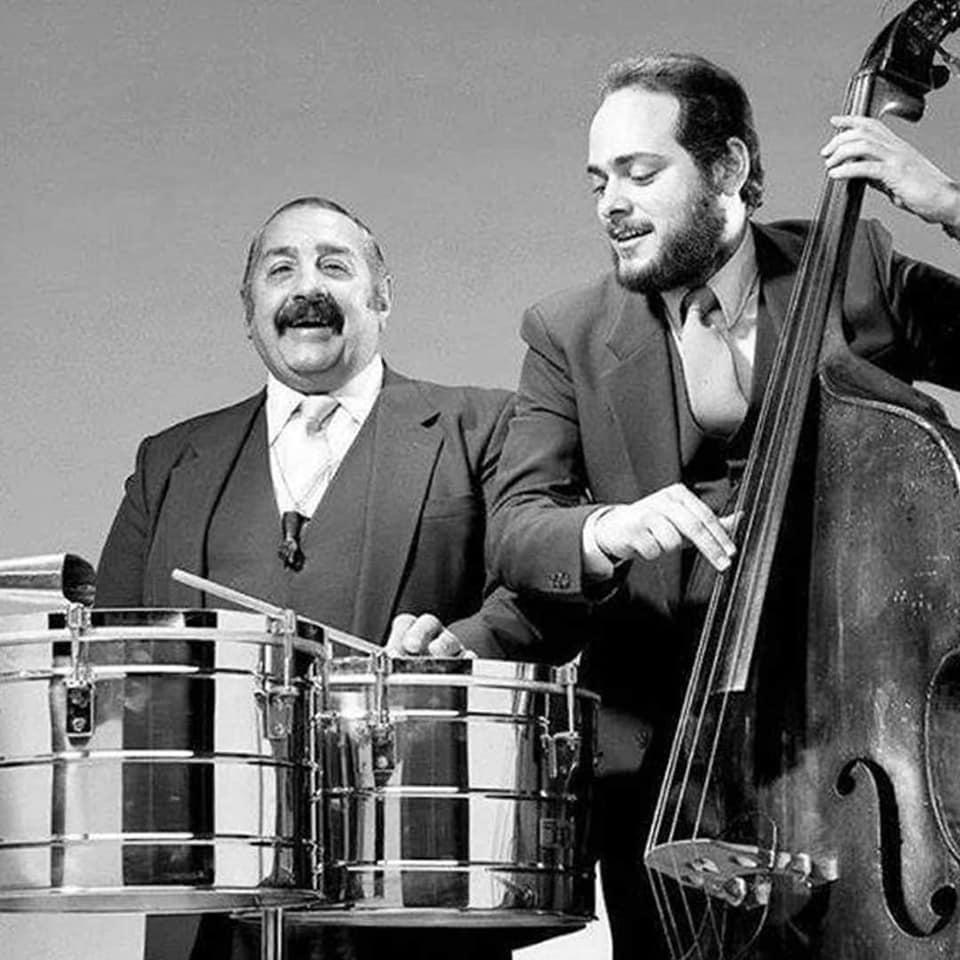 In 1974, González and Oquendo formed the trombone-based ensemble Conjunto Libre, known by most simply as Libre. As Rene López (no relation to Choki) attests: "Along with Latin Boogaloo and Afro-Cuban jazz, the all-trombone sound is NYC's contribution to Latin music. That group was important because Andy and Manny kept that sound alive for more than 30 years."
González's unique ability to play creatively within the confines of the tumbao — the repetitive patterns played by bass, piano, guitar, tres and cuatro in Cuban and Puerto Rican music — led him to be called for literally hundreds of recording sessions. But he was not limited to salsa-based dates, as he would be called upon by artists including David Byrne, Kip Hanrahan, Dizzy Gillespie and Astor Piazzolla for his expertise on both acoustic and Ampeg baby bass.
Keith Thomas, his roadie and close friend, recalls: "Andy told me he once had an electric bass, but it was stolen. He said, 'Whoever stole that electric bass from me did me a favor.'"
In 1979, Andy's brother Jerry formed a group that would redefine Latin jazz, the Fort Apache Band. Originally a collective that would sometimes include up to 16 members, it was eventually codified into a group with a two- or three-horn front line, showcasing Andy on acoustic bass along with Jerry on congas and trumpet.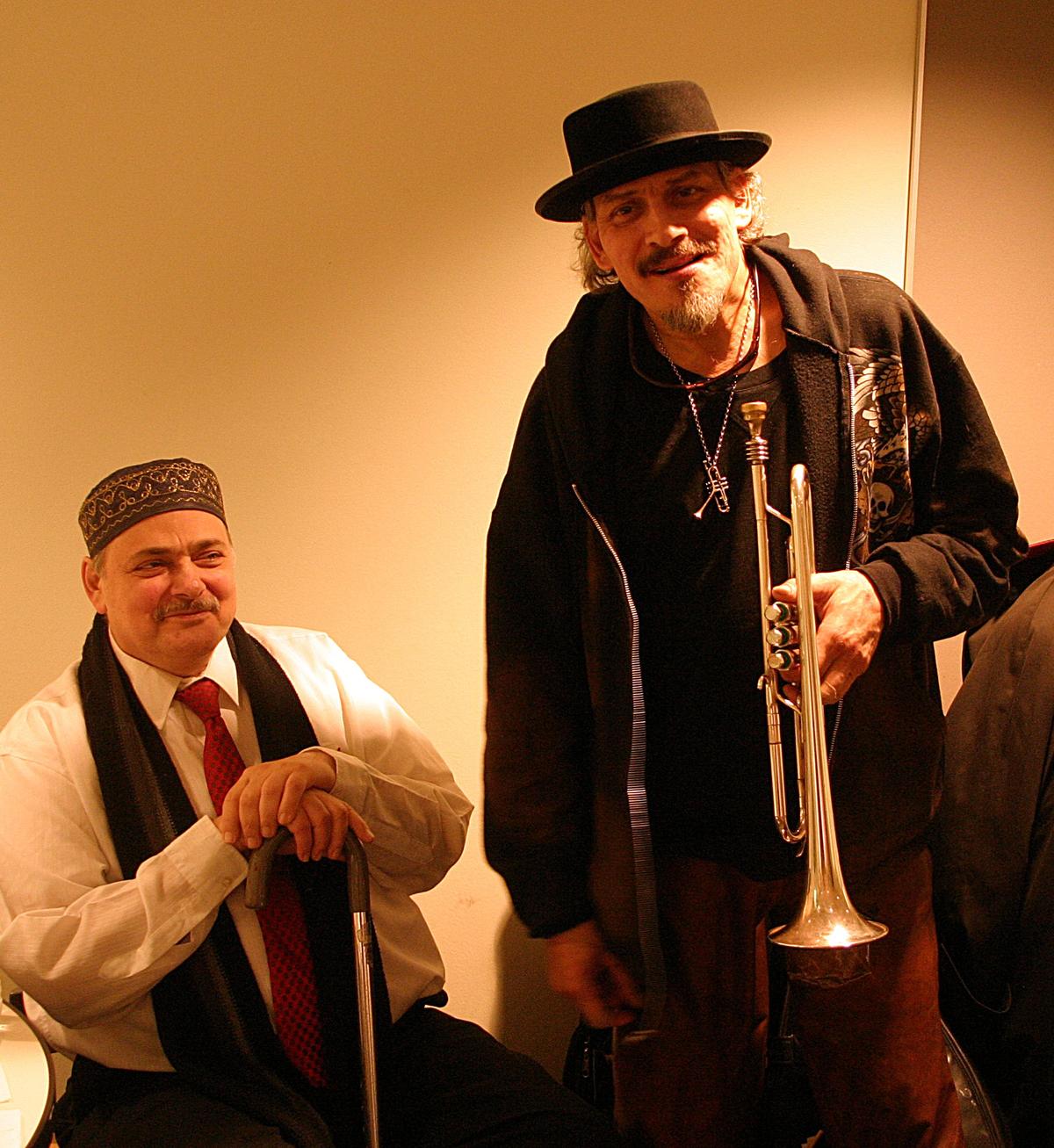 Fort Apache drew upon the hard-bop and modal jazz innovations of the 1960s while extensively utilizing Afro-Cuban rhythms. The band could switch on a moment's notice from clave to straight-ahead jazz. It would influence a generation of young jazz musicians to check out Latin rhythms in an authentic context, and also introduce young Latin musicians to the possibilities that could be explored in small-group jazz.
In 2004, complications to an undiagnosed diabetic condition began to take their toll on Andy. He would continue to perform, mentor, and teach just as he was taught. "Andy was a lifelong listener," says Lapidus. "He was always studying by listening. He was versed in classical, Brazilian, jazz, Cuban, Puerto Rican, etc. His one album as a leader, Entre Colegas (2016 nominated for a Grammy), was his imagining of Django Reinhardt going to Cuba and Puerto Rico. That's why it's all string-oriented, featuring electric and acoustic guitar, Cuban tres, Puerto Rican cuatro, and of course him on acoustic bass."
René López reinforces that thought. "Andy's legacy lives with all the people he shared his knowledge with, the people he taught."
González is survived by his brother Arthur and his sister Eileen; his nephew, Agueybana Cemi; and his nieces Xiomara, Marisol and Julia. "I never realized how many people my uncle influenced," reflects Xiomara Amelia Gonzalez. "Every time I'd meet a musician like Nelson Gonzalez, Herman Olivera, on and on, they would always say to me, 'I learned how to play this music in the basement of that house on Gildersleeve Avenue.'"
Felipe Luciano, the Original Last Poet and cofounder of the Young Lords, best describes Andy's importance. "Andy, with his brother Jerry, were the conscious of Latin Music," he says. "Never compromising, integrating the past and present while forging a new future. There's not one living Latin musician, or jazz musician whoever heard them, who is not influenced by their thought, dedication, their purity of sound. They were priests of a new order, icons from a higher ground. May the NYC sounds of Latin music live, like them, forever."
Special thanks to Betty Luciano González for biographical information.