https://bestclassicbands.com/buzzy-linhart-obituary-2-14-20/

Buzzy Linhart, Singer-Writer-Musician, Dies at 76
Best Classic Bands Staff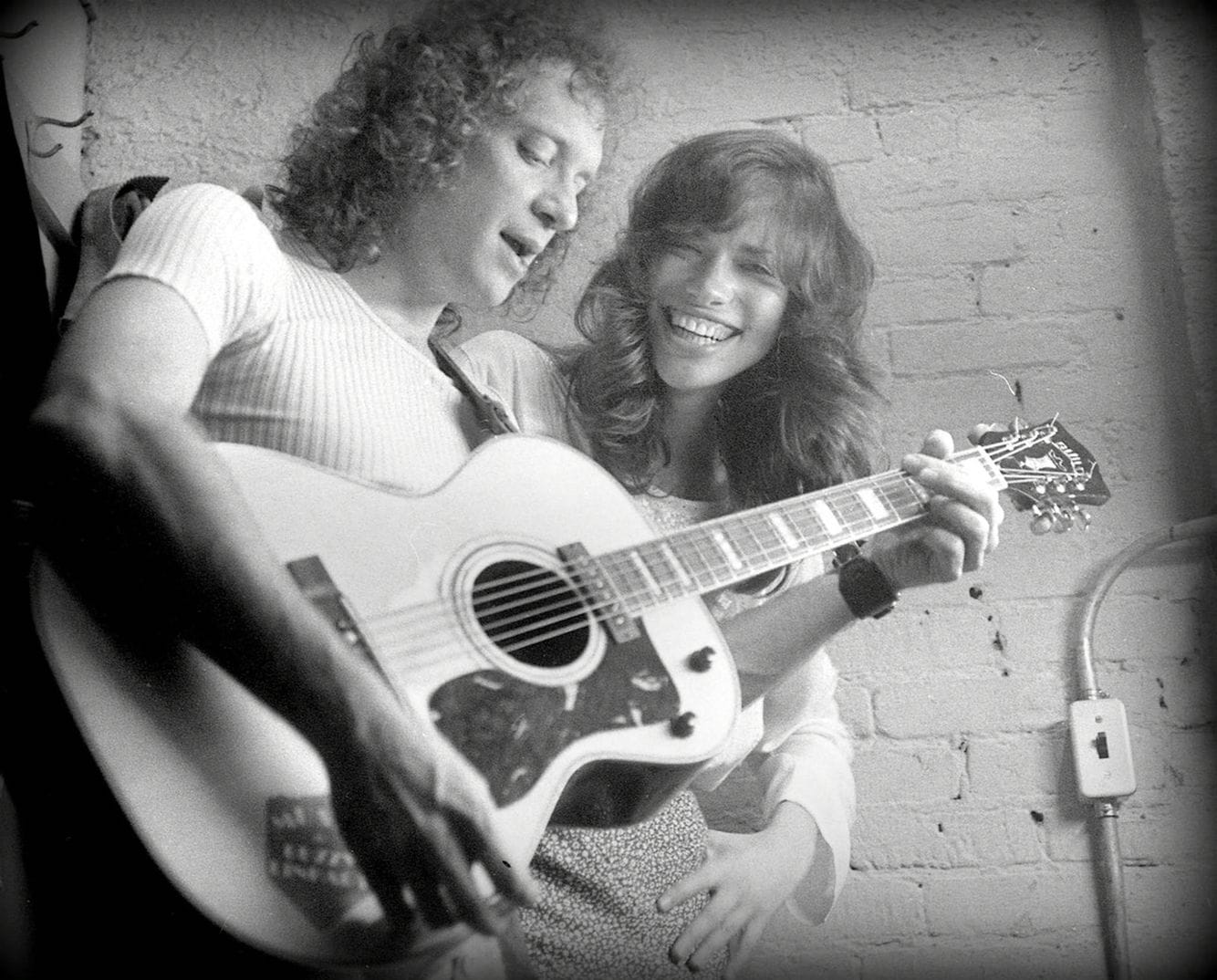 Buzzy Linhart and Carly Simon, in an undated photo from the early 1970s
Singer-songwriter-musician Buzzy Linhart died Thursday night, Feb. 13, according to various comments on his Facebook page. Linhart, 76, had been in ill health since he suffered a heart attack in 2018. He was closely associated with the Greenwich Village folk-rock scene and co-wrote Bette Midler's single "(You Got to Have) Friends."
Linhart's compositions were also recorded by Carly Simon, among others.
On May 29, 2018, Linhart suffered a "heart attack, seizures, and other complications." He was subsequently hospitalized, then was moved to a nursing home in Berkeley.
According to a 2018 Facebook post from his son, Linhart had been hospitalized in California after experiencing what was described in the post as a "major seizure event." At the time, he was in the ICU at Alta Bates Summit Medical Center in Berkeley.
Following his May 2018 health issues, Linhart had hoped to return to the concert stage on July 14 to perform at the Art House Gallery & Culture Centerin Berkeley, Calif. Though the event took place, Linhart was not well enough to attend.
Listen to Buzzy Linhart's own take on "Friends," from his 1971 album, The Time to Live is Now
William Linhart was born March 3, 1943, in Pittsburgh, Penn. He played several instruments as a youngster and entered the U.S. Navy School of Music at age 18.
After moving to New York City in the early Sixties, he became friends with Sebastian, who went on to form the Lovin' Spoonful. Linhart became part of the burgeoning Greenwich Village folk music scene. Soon, he was recording on sessions by many prominent singer-songwriters and formed the band The Seventh Sons, while exploring various forms of improvisational music including raga.
"Friends," co-written with longtime friend and fellow musician Mark "Moogy" Klingman, was included on Midler's hugely successful 1972 debut studio album, The Divine Miss M.
Listen to Midler's version, when she was 26 years old
Linhart is credited as a session musician on albums by Buffy Sainte-Marie, Richie Havens, Carly Simon, Cat Mother & the All Night Newsboys, Tim Hardin, Felix Pappalardi, Stephen Stills, John Sebastian and LaBelle, among others, and released albums under his own name since 1969, including titles for the Philips, Kama Sutra and Atco labels, as well as several self-released albums.
His song, "The Love's Still Growing," appears on Carly Simon's 1971 debut LP.