California's Amoeba Music turns 25: 'We're like an art museum'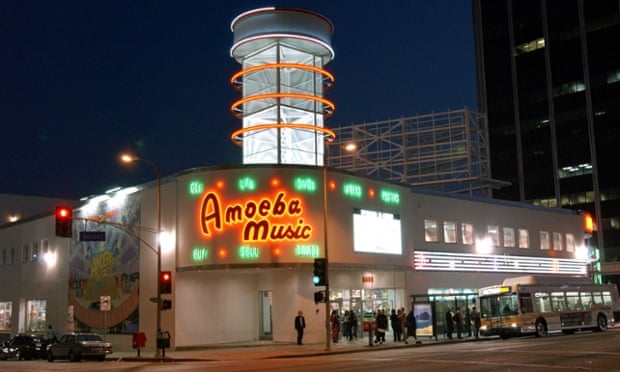 The joke Marc Weinstein likes to tell when the co-founder of California-based record chain Amoeba Music is asked about what he does for a living, is that he's basically worked in and around record shops for most of his life to avoid getting a real job.
That may certainly have been true when he stepped behind a record store counter for the first time as a teenager. But the fact that he's still doing this in middle age, and that Amoeba is celebrating its 25th anniversary this year, suggests there's a lot more to this than wanting to steer clear of working for The Man.
After all, Amoeba's is an industry in which impermanence is probably the only constant, with plenty of business models having come and gone since Amoeba's first location opened in November 1990 along Berkeley's famed Telegraph Avenue. Last year, revenue from streaming music sales beat CD revenue for the first time in the US, an epic shifting of the ground beneath stalwart record shops like Amoeba, which today has a brick-and-mortar presence in Berkeley, San Francisco and Los Angeles.
Weinstein may have wanted to avoid a career of "real work", but he ended up building an enterprise that exists in a low-margin world with digitally induced obsolescence always lurking around the corner. And yet Amoeba has hung on long enough to be able to bill itself as the largest independent music retailer in the world.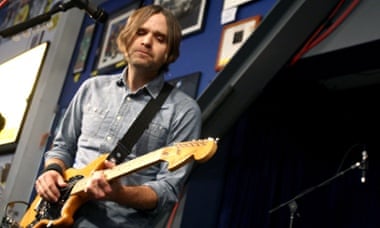 All of which is to underscore that running a business like Amoeba, whose bright neon sign beckons music fans to pay a premium for music you hold in your hands, is not the kind of thing that happens by chance.
"In a lot of ways, we're kind of like an art museum – for music," says Weinstein, who just got back from a trip to Toledo, Ohio, where he scooped up thousands of records from a music shop that had closed there.
"It's interesting – a lot of people don't know how to look at art or talk about art," he continues. "But people definitely know how to talk about music. Music is something a lot more people are literate to. And people don't really have anywhere to go, outside of a show, to cultivate that. The closest you can get is to come to a place like Amoeba."
Back when Weinstein and his colleagues were finalising the details needed to open the shop, the name they chose to go with was a result of wanting something that rolled off the tongue.
"We were looking to alliterate with 'music', so we just sort of jammed on the name and serendipitously came up with Amoeba," Weinstein says. "Which was good, because we were by a university, so we wanted something that sounded smart but was also kind of psychedelic. Also, starting with A put us at the beginning of the phone book."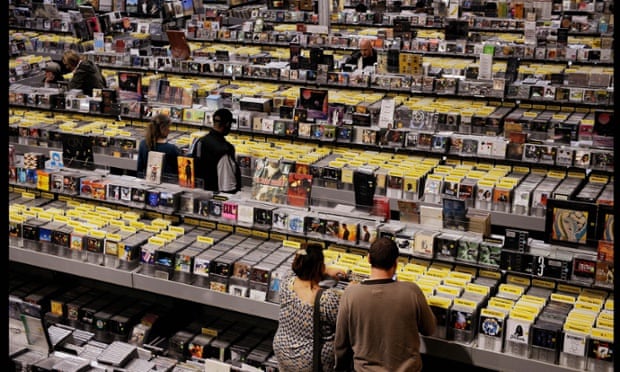 Weinstein credits Amoeba's survival to a mix of hyper-knowledgeable employees, creative thinking and the adventurousness to try new things.
Consider, for example, Amoeba's Webby Award-winning online video series, What's In My Bag? It consists of filmed interviews available at the store's website and on YouTube featuring musicians and celebrities who come through the door, everyone from bands like Best Coast and MSMR to Johnny Marr, Fred Armisen and Bob Odenkirk. For a few minutes, in front of the camera, they explain – as only a genuine music lover can – why they picked this CD, why this album is in their bag, why this cover art is so cool and what this song means to them.
Weinstein said the store is thinking about possibly opening the series up even more, eventually filming regular customers who come in and putting the "What's in my bag?" question to them, too.
Bethany Cosentino, singer with Best Coast, says this is the kind of thing that makes Amoeba special.
"Amoeba is unlike any other record store, not only in the sense that yes, they support musicians, but also it's got that really huge record store vibe while keeping a very independent, small, hometown record store vibe very much alive," she says. "They also employ a lot of musicians that were in touring bands and decided to get off the road, so you're basically always in the presence of people that know what they're talking about when it comes to music.
"I think it's important that if you love a band and you want to support them, you go to your local record store and buy a physical copy of their album. You read the thank yous and the album credits, look at the photos in the booklet and you experience the record the way they wanted you to."
That's one reason Weinstein thinks vinyl is seeing a resurgence among some music fans, something also helped by the yearly international Record Store Day event, happening in America this year on 18 April.
"I really think there's a whole generation of people fascinated with a mechanical age that they totally missed out on," Weinstein says. "When things were made with quality and people used to sit around and listen to a record that's curated the way the artist intended – it's a whole different experience. A CD never quite afforded you that feeling. It never had the romance of an LP."
One reason the selection at Amoeba's stores seems to change from one visit to the next is because Weinstein is constantly on the road, scouring the country for rare, valuable and interesting finds. He flocks to collectors and especially estate sales, because an estate that includes a large record collection often means, he says, somebody took the time to assemble it with care over a number of years. And those records he brings back are "some of the best stuff that hits our shelves".
Weinstein also shuffles between the stores every week or two. He stays in touch with staff and goes to employees' shows. He also serves at the front counter and puts his art degree to use by doing some design-related work for Amoeba, including the façade for the Los Angeles store.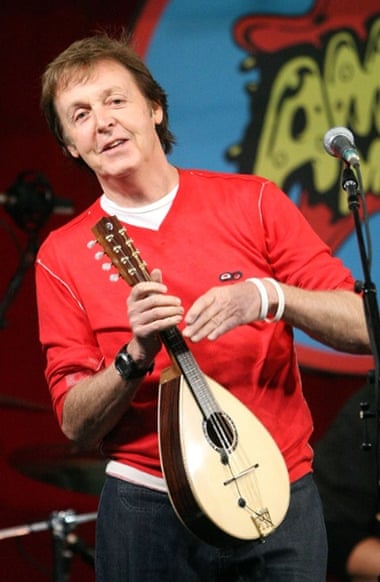 Amoeba co-founder Dave Prinz, Weinstein says, "has always got a bunch of folders with yellow pads, leases and legal documents. He does all the stuff I hate doing".
Other partners own percentages of the stores. Collectively, Amoeba employs about 400 people – about 240 in Los Angeles, 100 in San Francisco and 40 in Berkeley.
"We spent some effort a few years ago trying to build a digital store," Weinstein adds. "But we discovered we'd never get the licensing from the majors to sell downloads. We have over 1m titles we could sell, but it's mostly indie stuff. Now, digital downloads have seen sales decline anyway, so it's kind of too late for us to try that. So we're focusing on our brick and mortar stores, on keeping on doing what we do well and sticking with that.
"The only thing that really cuts into our ability to do that is the cost of doing business," he says. "That keeps going up. Our margins don't. We get more and more pressure, but I'm not that worried about it. I think we're institutions in each of the communities we're in. Everyone here has such a shared love and passion for music. How many big box stores do you know that you can walk into and people know the product, love the product, care about the product? Creating a venue where people can share their love of music is all we're ever going to really be about."