https://www.tubantia.nl/enschede/oprichter-internationaal-jazzlabel-criss-cross-overleden-in-enschede-br~aad06504/
Google Translate
Founder of international jazz label Criss Cross passed away in EnschedeENSCHEDE – In May the newest CD was released on the international label Criss Cross Jazz, with the title After Life, oddly enough. Gerry Teekens, the man who started the internationally acclaimed label in 1981 and kept it on his own, died on October 31 in his hometown of Enschede at the age of 83.Ton Ouwehand06-11-19, 16:01 Gerry Teekens , owner of the international record company Criss Cross Jazz. © Wim Corduwener At the end of the sixties, he came to Enschede from The Hague to become a German teacher at Ichthus College. He chose Enschede because a home was offered. He then had a life as a jazz musician as a drummer. He was a teacher for 25 years. He gave music to it, he thought that was too serious a thing to do. He did organize jazz concerts at the Ichthus. The Sesjun radio program was broadcast live from the auditorium a number of times. Teekens had important American jazz musicians playing there: saxonists Dexter Gordon, Johnny Griffin, Teddy Edwards, guitarists Jimmy Raney, Doug Raney and vibraphonist Dave Pike. He invited pupils such as Adje van den Berg and Herman Kok at home. He would let them hear what was really good, Adje told later. At Teekens he first heard the great jazz guitarists. Paul Acket Bird Award Teekens was a full-time teacher, but he led a double life in jazz. During the school holidays he organized tours of important American musicians through Europe. He collected jazz records all his life. At concerts, he was ready with sound carriers afterwards. It often happened that he gave German on Monday morning at 8 am, while he was just coming from Paris. The American guitarist Jimmy Raney meant a lot to him. To record the music, he rented a studio after a tour: Raney '81 became the first Criss Cross album. More than four hundred would follow. Especially of young musicians, many of whom have become top of the jazz world. North Sea Jazz distinguished him in 1999 with a Paul Acket Bird Award. His son Jerry announced that he would continue Criss Cross with his two daughters. "My father's life's work cannot be lost."

Oprichter internationaal jazzlabel Criss Cross overleden in Enschede
ENSCHEDE – In mei verscheen de nieuwste cd op het internationale label Criss Cross Jazz, met gek genoeg de titel After Life. Gerry Teekens, de man die in 1981 het internationaal hoog aangeschreven label begon en in z'n eentje draaiend hield, is op 31 oktober in zijn woonplaats Enschede op 83-jarige leeftijd overleden.
Ton Ouwehand06-11-19, 16:01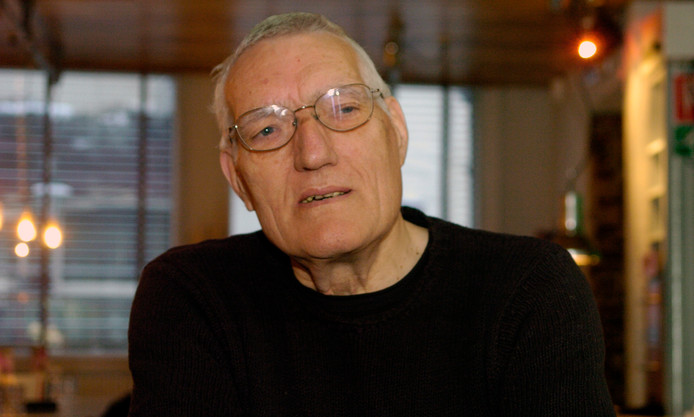 Eind jaren zestig kwam hij vanuit Den Haag naar Enschede om leraar Duits te worden op het Ichthus College. Hij koos voor Enschede omdat er een woning bij werd aangeboden. Hij had er toen als drummer een leven als jazzmuzikant opzitten. Op de kop af 25 jaar was hij docent. Het musiceren gaf hij eraan, dat vond hij een te serieuze zaak om erbij te doen. Wel organiseerde hij jazzconcerten op het Ichthus.
Het radioprogramma Sesjun werd een aantal keren live vanuit de aula uitgezonden. Teekens liet er belangrijke Amerikaanse jazzmusici spelen: de saxonisten Dexter Gordon, Johnny Griffin, Teddy Edwards, de gitaristen Jimmy Raney, Doug Raney en vibrafonist Dave Pike.
Leerlingen als Adje van den Berg en Herman Kok nodigde hij thuis uit. Hij zou ze laten horen wat echt goed was, vertelde Adje later. Bij Teekens hoorde hij voor het eerst de grote jazzgitaristen.
Paul Acket Bird Award
Teekens was fulltime docent, maar hij leidde een dubbelleven in de jazz. In de schoolvakanties organiseerde hij tournees van belangrijke Amerikaanse musici door Europa. Hij verzamelde zijn hele leven jazzplaten. Bij concerten stond hij na afloop klaar met geluidsdragers. Het kwam regelmatig voor dat hij op maandagochtend om 8 uur Duits gaf, terwijl net uit Parijs kwam.
De Amerikaanse gitarist Jimmy Raney betekende veel voor hem. Om de muziek vast te leggen huurde hij na een tournee een studio: Raney'81 werd de eerste Criss Cross-plaat. Er zouden er meer dan vierhonderd volgen. Met name van jonge musici, van wie velen tot de top van de jazzwereld zijn gaan behoren. North Sea Jazz onderscheidde hem in 1999 met een Paul Acket Bird Award.
Zijn zoon Jerry laat weten Criss Cross samen met zijn twee dochters voort te zetten. "Het levenswerk van mijn vader mag niet verloren gaan."