https://www.theatlantic.com/culture/archive/2020/03/how-mccoy-tyner-dead-81-reinvented-jazz-piano/607717/

The Jazz Great Behind One of the Most Famous Pairings in Music History
The pianist McCoy Tyner, who died last week at 81, played with John Coltrane and developed a simple but revolutionary sound.
David A. Graham
March 10, 2020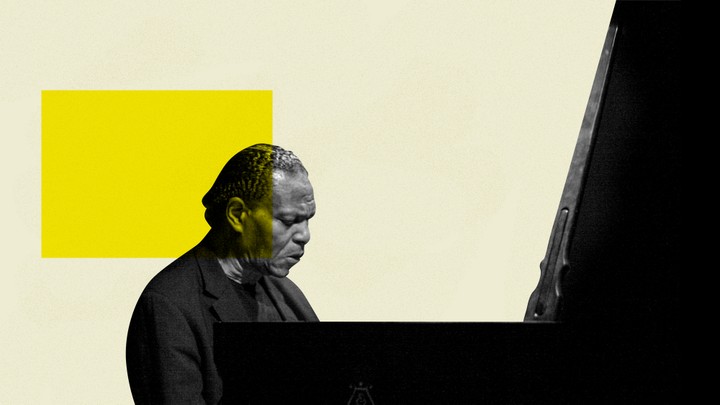 Walk into any jazz room, anywhere on Earth, on any night, and you'll probably hear a keyboardist copping McCoy Tyner's licks and tricks.
Even though the piano player, who died Friday at 81, played in John Coltrane's classic quartet—one of the most famous and influential combos in history—his towering legacy was not a foregone conclusion. At the height of Tyner's career, his playing was sometimes dismissed or overlooked, and he nearly quit music a few years later before regaining his footing. But his sturdy and timeless style was so powerful that it made him one of the most imitated, and admired, pianists in jazz.
Tyner's great achievement was the creation of a sound rooted in the blues but suited to the avant-garde. Its hallmarks are relatively simple to describe, belying its revolutionary impact: There are the great cascades of left-hand chords, less ludic than Thelonious Monk's surprise attacks but no less jagged or forceful. There are the trilling flurries of notes in the right hand. And there are the signature open, epic chords. Despite all the imitators, Tyner's playing is usually instantly recognizable—he was, as his 1967 masterpiece had it, The Real McCoy.
Tyner emerged from a Philadelphia jazz scene overflowing with talent. Among his peers were the trumpeter Lee Morgan and the drummer Tootie Heath. Just a few years older were saxophonists Jimmy Heath (who died in January) and Coltrane. As a teen, Tyner was so obsessed with the bebop-piano progenitors Monk and Bud Powell that his friends called him "Bud Monk." Tyner became friends with Coltrane when the older man was briefly living at home in Philadelphia in the late 1950s, and when he launched his own band, he invited Tyner to join.
Read: Thelonious Monk's quiet, slow conquest of the world
From 1962 to 1965, that group—rounded out by Elvin Jones on drums and Jimmy Garrison on bass—produced one of the most impressive runs in music history, including classics like Crescent and Impressions, and A Love Supreme, a top contender for the greatest jazz record ever. Aside from Coltrane, Tyner was the pivotal member of the group. "When you are thinking of Coltrane playing 'My Favorite Things' or 'A Love Supreme,' you may be thinking of the sound of Mr. Tyner almost as much as that of Coltrane's saxophone," writes the critic Ben Ratliff.
Coltrane was at the time rewriting not only what a saxophonist could play, but also what any improviser could do, and Tyner's accompaniment laid a foundation for his boss's work. "My current pianist, McCoy Tyner, holds down the harmonies, and that allows me to forget them," Coltrane said in 1961. "He's sort of the one who gives me wings and lets me take off from the ground from time to time."
Tyner attributed the band's success to his and Coltrane's shared background in R&B music, but Tyner wasn't just recycling old blues tricks. To hold those harmonies down, he reached for unusual modes—alternatives to the familiar Western scale—and left room for experimentation by using chords with the interval of a fourth (think "Here Comes the Bride"). By sidestepping the third note of the scale, Tyner could make the music seem neither major nor minor. The openness lent itself to sweeping vistas of sound. Meanwhile, Tyner added rhythmic propulsion with his thumping left hand, creating something like a cubist rendition of 1920s stride piano.
As the pianist, composer, and critic Ethan Iverson wrote in a 2018 essay, Tyner didn't get much critical respect at the time. Write-ups of Coltrane's band tended to disparage Tyner's range as limited—though they often ignored him altogether in favor of the saxophonist. But the style he created transformed the way the piano is played in jazz, effectively influencing those who took it up after him. (Tyner's influence was not limited to jazz. Bob Weir, the Grateful Dead's innovative rhythm guitarist, has said he learned to accompany Jerry Garcia by imitating Tyner's backing of Coltrane.)
"No one—not Art Tatum, not Powell, not Monk, not Bill Evans—dropped a bomb on jazz pianists quite like McCoy Tyner," Iverson wrote. "There was pre-McCoy and post-McCoy, and that was all she [w]rote."
Tyner's place in the pantheon would have been secure if he'd never recorded another track after quitting Coltrane's band, whose sound was, by the mid-'60s, too loud and chaotic for Tyner's tastes. Tyner struggled to get gigs in the ensuing years, leading to his nearly quitting music. His experience doesn't speak well for how America treats its greatest artists, though Tyner remembered the period with equanimity. ("Sometimes struggle's good—it gives you conviction," he told me in 2006. "You know, you might say caviar is terrible, but you gotta eat that caviar first … Give me a sandwich, I'm fine.")
But the music Tyner made even in that period was stellar. The Real McCoyburns from top to bottom, applying the new ideas of the Coltrane group to a more conventional jazz quartet. Expansions finds Tyner thriving with a larger ensemble—and what an ensemble it is: the trumpeter Woody Shaw, saxophonists Wayne Shorter and Gary Bartz, and Ron Carter on cello, plus a rhythm section.
Tyner never went electric, which may have inhibited his commercial success in the 1970s jazz-fusion period. But much of his output during those years is both accessible to nonjazz listeners and uncompromising in quality. Work like the indelible 1973 "Walk Spirit, Talk Spirit" (a mystical ostinato that will get stuck in your head for days) and the string-section-adorned 1976 outing Fly With the Wind don't just presage the recent crossover success of artists like Kamasi Washington—they also run circles around the modern-day copycats.

If Tyner never fully escaped Coltrane's shadow, who could blame him? Neither has any other jazz musician since, and Tyner had been integral to the success of the Coltrane quartet. But Tyner was modest about his legacy. When I askedhow he wanted to be described as a player, he eschewed technical language or generic labels and replied, "As a guy who wasn't afraid to take his chances—and hopefully to come out with something relevant!"

He wasn't, and what he came out with remains as startlingly relevant as it was 60 years ago.

We want to hear what you think about this article. Submit a letter to the editor or write to letters@theatlantic.com.

David A. Graham is a staff writer at The Atlantic.