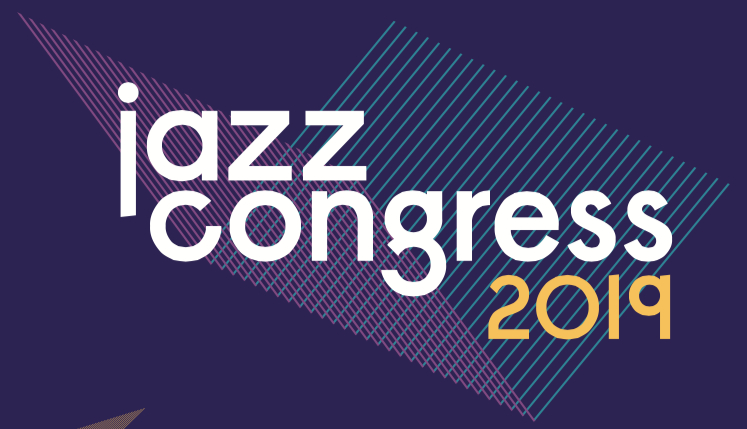 Keynote Session Announced:
The Art Blakey Centennial Celebration
Joanne Brackeen | Randy Brecker | Donald Brown | Steve Davis | Leon Lee Dorsey | Essiet Essiet | Kevin Eubanks | Jon Faddis | Benny Green | Billy Harper | Donald Harrison | Eddie Henderson | Vincent Herring | Harold Mabern | Wynton Marsalis | Ralph Peterson, Jr. | Bill Pierce | Lonnie Plaxico | Wallace Roney | Bobby Watson
October 11, 2019 would have been Art Blakey's 100th birthday. We mark this momentous occasion with members of the Jazz Messengers who will reconvene onstage for a once-in-a-lifetime reunion to discuss his leadership, mentorship, and contributions to our music, hosted by Céline Peterson.
Perfect Pitch: Will This Press Kit / EPK Get Me Booked?
Submit your promotional materials to our panel of esteemed presenters for their honest and constructive feedback in this interactive session Monday at 1:15PM. You may even get a booking out of it!
Submit your EPK (or digitally available materials) HERE.
Download the Jazz Congress App
Looking for the session schedule? Want to connect with other attendees? Curious about the speakers?
The Jazz Congress app has all this and more. Download it today.
Tap "download" button to get the free Guidebook app
Open Guidebook and search for "Jazz Congress"
NOTE: Downloading the app does not constitute a conference registration. You mustregister to attend, even if you have the app downloaded on your mobile device.
Sign up for
"Ask the Pros"

Mentorship sessions

Sign up for one-on-one mentorship sessions with industry experts in booking, management, album production, marketing, publicity, and more. Advance registration is required. Register here.
Location and Timing
Jazz Congress will be held at Jazz at Lincoln Center's Frederick P. Rose Hall, on the 5th floor of the Time Warner Center at 10 Columbus Circle.
Registration begins Monday and Tuesday at 8:30am and sessions begin promptly at 9:30am. Be sure to download the app to plan ahead for sessions you wish to attend.
Schedule Highlights
Jazz, Swing, Race and Culture
Monday, 9:30AM, The Appel Room
Considering swing as a rhythm or swing as a feeling or a verb, what are the social, cultural, and racial factors that affect individuals' perception, acceptance or rejection of the concept? Player and thinkers ponder what swing means in 2019.
Moderator: Andre Guess
Panelists: Wynton Marsalis, Christian McBride, Myra Melford
Strategic Partnership in Practice: Jazz Night in America
Monday, 11:00AM, The Appel Room
What does an effective strategic partnership look like? How is it created and what does it take to maintain it? What value does each individual partner see in such a relationship and what can the jazz community learn from this unique partnership between NPR Music, WBGO, and Jazz at Lincoln Center.
Moderator: Neal Shapiro
Panelists: Gabrielle Armand, Anya Grundmann, Amy Niles
University as Jazz Training Ground
Monday, 1:15PM, Noble Studio
Colleges and universities are working hard to create programs that not only feature top level professional jazz musicians, but also aim to produce them. A panel of musician educators talk about how universities have become a critical training ground for jazz artists and how it has impacted the music.
Moderator: Rodney Whitaker
Panelists: Stefon Harris, Victor Goines, Susan Muscarella, Terell Stafford
Women Big Band Leaders Roundtable: Presented by The National Endowment for the Arts
Monday, 2:45PM, Rose Theater
NEA Jazz Masters and other leading musicians discuss the challenges and opportunities of running, and composing for, large ensembles.
Moderator: Ann Meier Baker
Panelists: Toshiko Akiyoshi, Miho Hazama, Sherrie Maricle, Maria Schneider

Keynote & Lundvall Visionary Award Presentation
Monday, 4:15PM, The Appel Room
Opening Night Reception, Sponsored by BOLDEN, in theaters spring 2019
Monday, 5:45, Mica & Ahmet Ertegun Atrium
Jazz Congress Night at Dizzy's Club with Motema Music
Monday, 7PM, Dizzy's Club
(Free for Congress attendees):Charnett Moffett's Nett Duo/Overtones EP release
Jana Herzen's "Nothing But Love" album preview featuring Charnett Moffett, Brian Jackson, Scott Tixier, & Mark Whitfield, Jr.
Creative Music Studio Workshop
Tuesday, 9:30AM, Noble Studio
The Creative Music Studio™ engages musicians and listeners from all backgrounds to deepen and broaden their musical sensitivity, expression and understanding through workshops, recordings and concerts worldwide. Co-artistic directors Steven Bernstein and Billy Martin will discuss the history of CMS and the importance of carrying this legacy into the 21st century. They will also offer performance workshop demonstrations and discuss the challenges of running a non profit foundation that present workshops on improvising, composing and unique musical strategies.
Moderator: Bill Milkowski
Panelists: Steven Bernstein, Billy Martin
Electric Miles Revisited Presented by the Miles Davis Estate
Tuesday, 11AM, The Appel Room
Members of Miles Davis' '70s electric bands talk about the music of that often-overlooked period.
Moderator: Mark Ruffin
Panelists: Gary Bartz, Michael Henderson, Dave Liebman, Mtume, Wallace Roney, Lenny White
Creating Safe(r) Spaces in the Performing Arts: A We Have Voice Collective Roundtable Discussion
Tuesday, 11AM, Noble Studio
In this roundtable discussion, members of the We Have Voice Collective will speak about the Collective's formation, its Open Letter, the WHV Code of Conduct, and further future initiatives. The panelists will hold a space for ample dialog with the audience members around the issues at the center of the Collective's mission and activity, developing an understanding of and working toward equity and the creation of safe(r) spaces in the performing arts.
Moderator: Aja Burrell Wood
Panelists: Tamar Sella, Sara Serpa, Jen Shyu, Imani Uzuri
Institutions in Transition: Newport Jazz Festival
Tuesday, 1:15PM, The Appel Room
George Wein produced his first Newport Jazz Festival in 1954 at age 28. Today, as part of the non-profit Newport Festivals Foundation, the jazz festival continues in stride alongside its folk counterpart, under the leadership of Jay Sweet and Artistic Director Christian McBride. George has said his motivation in his ninth decade of life is to see the festivals flourish beyond him. In this conversation, he'll share the stage with Jay and Christian and discuss leadership transitions, succession planning, and how the brand he established 65 years ago not only endures, but flourishes.
Moderator: Jason Olaine
Panelists: Christian McBride, Jay Sweet, George Wein
Perfect Pitch: The $1,000 Marketing Plan Challenge
Tuesday, 1:15PM, Varis Leichtman Studio
Six independent artists will be invited onstage to present a marketing plan for an upcoming release, performance, or tour before our esteemed panel of judges. One winning presenter will be awarded $1,000 to implement their plan.
Moderator: Aaron Bisman
Panelists: Meghan Stabile, Denny Stilwell, India Haggins
Jazz in Troubled Times
Tuesday, 2:45PM, The Appel Room
How does jazz speak to the tumult of today? Can a song change a mind? Is improvisation a political act? A frank discussion about what musicians can communicate in the face of social and political unrest, and how these times affect the course of and context for our culture.
Moderator: Larry Blumenfeld
Panelists: Vijay Iyer, René Marie, Arturo O'Farrill
Making Space in Jazz for Transgender Voices
Tuesday, 4:15PM, The Appel Room
Join transgender and gender fluid artists and an ally for an open conversation about acceptance, support, and challenges to diverse voices. Transgender artists have been present in jazz for decades; has the jazz community evolved in its openness to transgender and gender fluid artists? We will listen to and honor voices and stories often suppressed in this and other communities and explore the concept of being allies.
Moderator: Katie Simon
Panelists: Jennifer Leitham, Riley Mulherkar, Chloe Rowlands
New this year:
Free headshots (Sponsored by Jazz at Lincoln Center)

4 Sessions per hour to choose from

"Pitch Perfect" Marketing Competition & Press Kit Review Sessions

Case Studies

Expanded onsite food selection
Networking opportunities:
Monday night reception 5:45-7pm sponsored by

BOLDEN, opening in theaters spring 2019

Extended lunch breaks each day
Thanks to our sponsors:
Lead Sponsor: Adam R. Rose

Monday Night Reception sponsored by BOLDEN, opening in theaters spring 2019
Jazz Congress Night at Dizzy's Club with Motema Music (Monday – Free for Congress attendees):
– Charnett Moffett's

Nett Duo/Overtones

EP release
– Jana Herzen's

Nothing But Love

album preview featuring Charnett Moffett, Brian Jackson, Scott Tixier, and Mark Whitfield, Jr.
Tote Bags courtesy of Mack Avenue Records
Tote Bags courtesy of Vocalist Youn Sun Nah
Lanyards courtesy of JEN: Jazz Education Network

Organizations showcasing in the Atrium: BluJazz, RIPM, KSDS 88.3 San Diego, Jazz Promo Services, Oscar Peterson International Jazz Festival, Cellar Live, Jazz Power Initiative, Non Comm Music Alliance/NPR, Antidote Sounds/DC Jazz Festival, Origin Records/OA2 Records/Origin Classical, Chamber Music America
JAZZ CONGRESS PARTICIPATING ARTISTS INCLUDE:
Toshiko Akiyoshi, Gary Bartz, TK Blue, Joanne Brackeen, Terri Lyne Carrington, Emmet Cohen, Nick Finzer, Victor Goines, Stefon Harris, Miho Hazama, Michael Henderson, Marquis Hill, Vijay Iyer, Jennifer Leitham, David Liebman, Harold Mabern, Sherrie Maricle, René Marie, Wynton Marsalis, Christian McBride, Donny McCaslin, Myra Melford, Mtume, Riley Mulherkar, Ted Nash, Meshell Ndegeocello, Aaron Parks, Chloe Rowlands, Maria Schneider, Nate Smith, Terell Stafford, Byron Stripling, Helen Sung, Alexa Tarantino, Rodney Whitaker, Lenny White, Spike Wilner, Matt Wilson, and Min Xiao-Fen
---
Co-presented by JazzTimes and Jazz at Lincoln Center, Jazz Congress is the gathering for the jazz community and industry.
Jazz Congress is sponsored by Adam R. Rose.
---
The Details
The second annual Jazz Congress will take place on January 7 & 8, 2019 at Frederick P. Rose Hall, home of Jazz at Lincoln Center, located at Broadway at 60th Street, New York, New York. Want to let others know you're coming? RSVP to our Facebook event and like our Facebook page to stay up-to-date as we announce special guests and panels!
Registration Rates and Dates:
Regular Registration:
November 1 – December 31, 2018
Two Day Pass: $200
Single Day Pass: $150
Week-of Registration:
January 1 – 8, 2019
Two Day Pass: $250
Single Day Pass: $200
Student Tickets:
Students receive a 50% discount on registration. Email us with a copy of your valid student IDand provide your expected graduation date to receive access to this discount.
Partner Discounts:
A full list of partners is available on our website . Partners offer their constituents a 15% off discount code.
Hotel Info: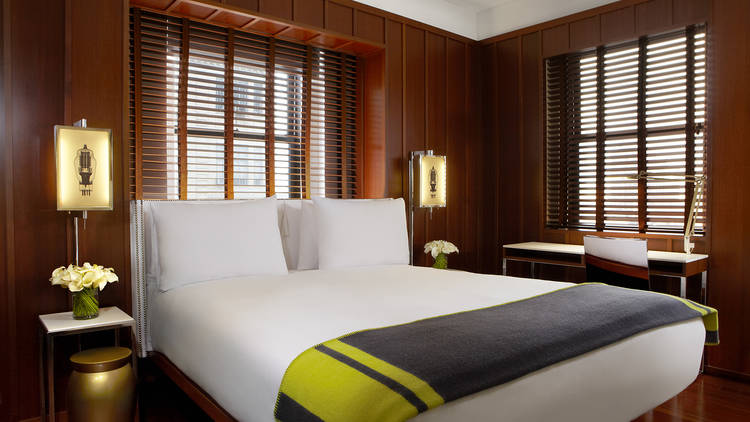 Special accommodation rates for 2019 Jazz Congress attendees, starting at $100, are available at the Hudson Hotel New York, located a two-minute walk from the conference venue, at 358 W. 58th Street, between 8th and 9th Avenues. The special rates are applicable for January 3 – 10, 2019 and must be booked by December 15, 2018.
Reservations can be made by calling (702) 577-2830 or toll-free (800) 606-6090. Attendees should request Hudson Hotel New York reservations for the group name "Jazz Congress." The group code is JA0319. Click here to make a reservation online.
About Jazz Congress:
Jazz Congress brings together members of the global jazz community to network, as well as grow the audience for the music. The annual gathering also seeks to nurture businesses and organizations that promote, produce, present, market, and support jazz.
The inaugural Jazz Congress, co-produced by Jazz at Lincoln Center and JazzTimes , was held in 2018 and drew more than 800 attendees from around the world. More than 150 performers, panelists, and speakers participated in performances, workshops, and 30 panel discussions on topics including Jazz and Race, Gender and Jazz, Learning from Large Jazz Organizations, Why Performance Matters: Stagecraft Masterclass, Jazz in Film and TV Soundtracks, and more. The 2018 keynote address was delivered by NBA All-Star Kareem Abdul-Jabbar, and The Bruce Lundvall Award was presented to Terri Lyne Carrington.
Jazz Congress Advisory Board:
Gene Dobbs Bradford, Jazz St. Louis
Terri Lyne Carrington, musician, educator, and 2018 Lundvall Award Winner
Tim Jackson, Monterey Jazz Festival
Karen Kennedy, 24 Seven Artist Development
Don Lucoff, DL Media
Katie Simon, Jazz Night in America/WBGO
Denny Stilwell, Mack Avenue Records
Rodney Whitaker, musician & educator
Jazz Congress is sponsored by Adam R. Rose.
---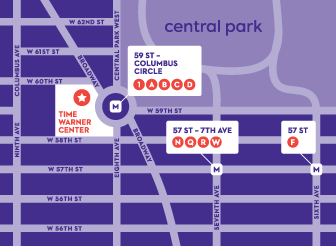 Jazz Congress
Jazz at Lincoln Center
10 Columbus Circle
New York, NY 10023
Customer Service:
Mon-Fri: 11am–5pm
Phone: 212-258-9877
---

Venue Address
Frederick P. Rose Hall
Broadway at 60th Street, NY
CenterCharge: 212-721-6500
Administrative Offices
3 Columbus Circle, 12th Floor
New York, NY 10019
212-258-9800
---
GRAPHICS CREDITS: Jazz at Lincoln Center
This E Mail is being sent by:

Jim Eigo Jazz Promo Services
272 Ste Route 94 S #1 Warwick, NY 10990
T: 845-986-1677
E-Mail:
jim@jazzpromoservices.com
Web Site:
www.jazzpromoservices.com/
HAVE A JAZZ EVENT, NEW CD OR IMPORTANT ANNOUNCEMENT FOR THE JAZZ COMMUNITY YOU WANT TO PROMOTE? CONTACT JAZZ PROMO SERVICES FOR PRICE QUOTE.

CHECK OUT OUR NEW YOUTUBE VIDEO
HERE