A "satire" piece on Sonny Rollins, recently published in a generally revered national magazine that once devoted much space to great writing on jazz, has justifiably driven a lot of angry responses.
I'd rather not link to it again, but you can access the article (by someone who calls himself "Django Gold") via my earlier post.
Thankfully, in the brave new world of online communication, it's easy enough to hear from, and communicate directly with, the genuine article, the genius musician who has made such enormous contributions to jazz.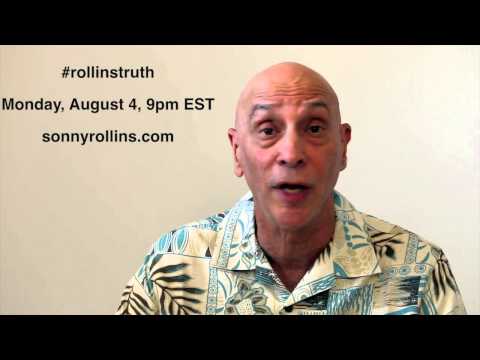 Bret Primack, AKA the Jazz Video Guy, will discuss the article tonight at 9 pm EST, in an interview that will be streamed live from Sonny's home in Woodstock, N.Y. Check it out at Sonny's web site — http://www.sonnyrollins.com. Primack will pose his own questions, as well as those posted on Twitter, via #rollinstruth.
Should be fun.