ORNETTE COLEMAN FUNERAL SERVICE
SATURDAY JUNE 27, 2015
11:00 AM
THE RIVERSIDE CHURCH
490 Riverside Dr,
New York, NY 10027
Between W 122nd St and W 120th St
Followed by a Private Burial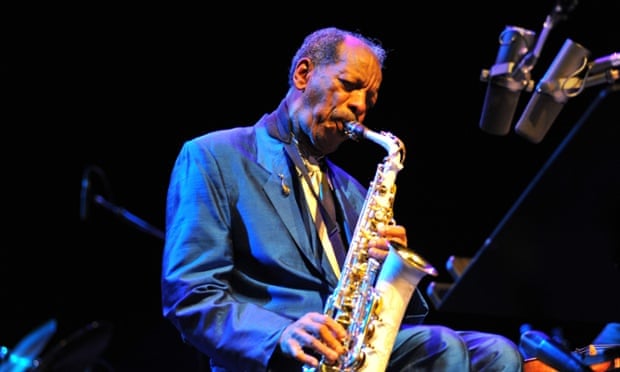 Ornette Coleman, one of the most influential and innovative figures in jazz history, has died at the age of 85, the New York Times reports. He suffered a cardiac arrest, according to his family, and died in Manhattan, where he lived.
Coleman's greatest breakthrough came in 1959 with his album The Shape of Jazz to Come, a break from the bebop style that had been so influential in the genre, and a landmark in avant garde jazz. His music polarised jazz fans, with reports of people walking out of shows, or arguing at his gigs with fellow audience members.
In 2007, Coleman told the Guardian why he had adopted his approach to the saxophone. "They were playing changes," he said of the bebop players, "they weren't playing movements. I was trying to play ideas, changes, movements and non-transposed notes."
Coleman, indeed, brought a new vocabulary to jazz, in the widest terms: melody, instrumentation and technique were all taken in new directions in his music. He received the Pulitzer Prize for music in 2007 for his album Sound Grammar.
Having bought his first saxophone with money he had earned from shining shoes, Coleman learned to play it as if it were a toy. "I didn't know you had to learn to play," he told the Guardian. "I didn't know music was a style and that it had rules and stuff, I thought it was just sound. I thought you had to play to play, and I still think that."
He unveiled his free jazz direction in November 1959 with a residency at the Five Spot club in New York. Critic George Hoefer wrote in Downbeat of the shows: "Some walked in and out before they could finish a drink, some sat mesmerised by the sound, others talked constantly to their neighbours at the table or argued with drink in hand at the bar."
At this distance, it is hard to imagine the furore his music provoked, but it was revolutionary at the time. Guardian jazz critic John Fordham wrote of The Shape of Jazz to Come: "Some of it resembled bebop, but of a fragmented, idiosyncratically paced variety. Some of it was hauntingly intense."
Even for the best musicians, playing with Coleman could be a challenge. In 1986, he guitarist Pat Metheny recounted the experience of playing alongside Coleman in full improvisatory flow: ""The challenge in this situation is that sometimes Ornette plays and stops, then I have to play. The other night in Washington, we did this tune called Broadway Blues, and he played the most perfect musical statement I've ever heard. I gave it my best, but I have no pretenses of improvising at that level."
He exerted influence outside the field of jazz, too. In later years, like Miles Davis, he explored electric music, working with musicians including Jerry Garcia of the Grateful Dead. In return, he appeared on stage twice with the Dead in 1993. Lou Reed, who employed free jazz-inspired guitar playing with the Velvet Underground, professed his admiration, saying: "When I started out, I was inspired by people like Ornette Coleman. He has always been a great influence." John Zorn recorded an album of punk-influenced versions of Coleman songs in 1989, Spy vs Spy, and when the Swedish punk band Refused set out to reconfigure their genre in 1999, they did so with an album that made explicit reference to Coleman: The Shape of Punk to Come.
A video extract on free-form jazz and Ornette Coleman, from Ken Burns' 2001 documentary 'Jazz'