Six seconds that shaped 1,500 songs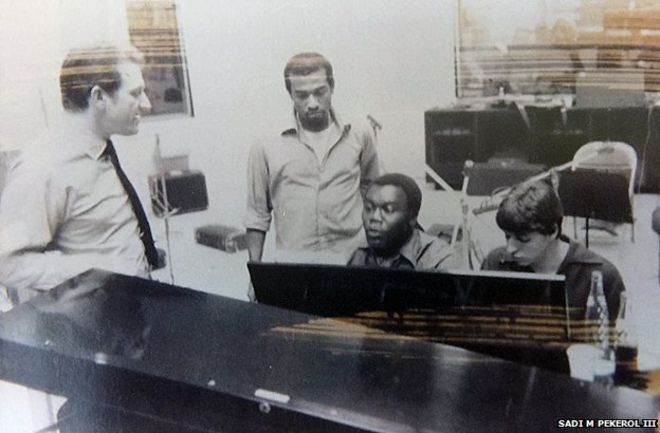 Amen, Brother was a little-known B-side released in 1969. Barely noticed at the time, its drum solo has been hugely influential, appearing in different forms in more than 1,500 other songs – but the band behind it never made any money from it.
"It felt like plagiarism and I felt ripped off and raped," says Richard L Spencer, lead singer of The Winstons – the band that recorded the original track.
"I come from an era where you didn't steal people's ideas."
Over the past three decades bands on both sides of the Atlantic have used the drum solo from Amen, Brother for inspiration.
Spencer remembers the day they recorded it in Atlanta, Georgia in the spring of 1969.
The Winstons were stuck in the studio in need of a B-side to go with their new song Color Him Father. Eventually, they decided to record an instrumental, loosely based on an old gospel song called Amen, Brother.
Elements of it came from a guitar riff the legendary R&B musician Curtis Mayfield had once played to Spencer. But they didn't have enough music for a whole track, so he decided to stretch it by adding a drum solo.
"The band didn't really want to rehearse the song. We weren't there to do 'original', we were a bar band. The guys were a little testy, they wanted leisure time, so I was kind of rushing it," says Spencer.
Halfway through the track, the other instruments fall silent as drummer GC Coleman pounds away on his own for four bars. "In about 20 minutes, we had a playable song," he says.
Exactly who created the drum break isn't clear. Spencer says he directed it, while Phil Tolotta, the only other surviving member of the band, disagrees – he says the solo was "pure GC".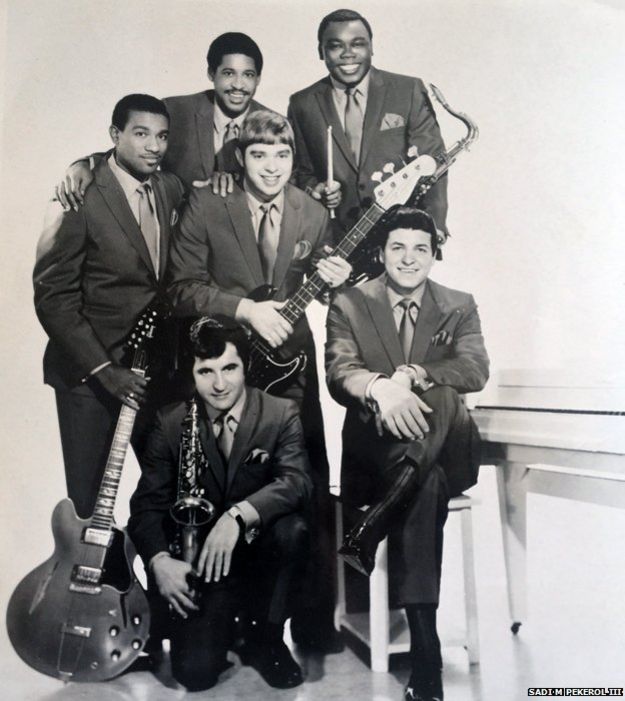 While the A-side of the record, Color Him Father, became a 1969 top 10 R&B hit in the US and won a Grammy award the following year, Amen, Brother went largely unnoticed at the time.
Despite their initial chart success, The Winstons struggled to get bookings as a mixed-race group playing in the southern states of the US and split up in 1970.
Many years later however, the drum solo from Amen, Brother influenced a new generation of musicians.
In the mid-80s, sampling began to make its way on to the hip hop scene and the Amen break, as Coleman's solo became known, was rediscovered.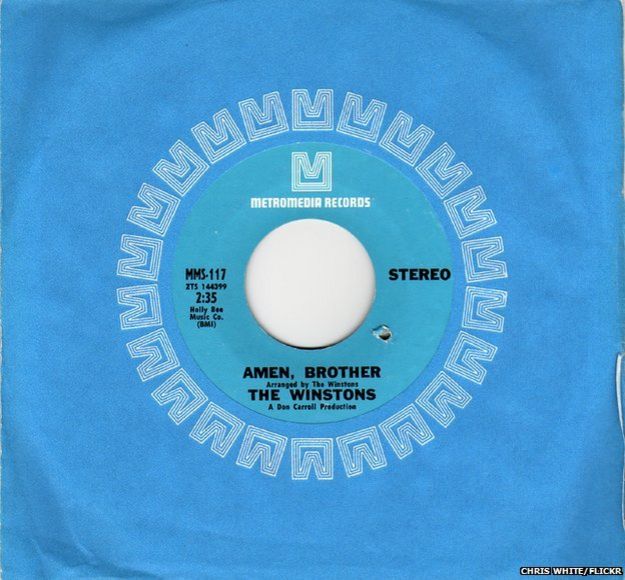 "One of the first things that sampling allowed for was the re-use of older recorded material," says Nate Harrison, a Brooklyn-based artist and academic who made a documentary about the drum solo.
"In the case of the Amen break, you could sample the drums and then replay them as if they were your own," he says.
It can be heard, in a slightly slowed-down version, on the song I Desire, from the 1986 debut album of New York rap group Salt-N-Pepa.
A few years later it appeared on Wordz of Wisdom by another New York duo known as 3rd Bass. It also popped up on NWA's Straight Outta Compton from 1989.
In the early 1990s, British music producers on the dance music scene looked to the US for inspiration. Old breakbeats were dug out and the Amen break featured heavily in jungle music.
Later, the break went mainstream – in 1997, Oasis used it in the song D'You Know What I Mean. The same year, it also appeared at the beginning of David Bowie's hit song Little Wonder from the album Earthling.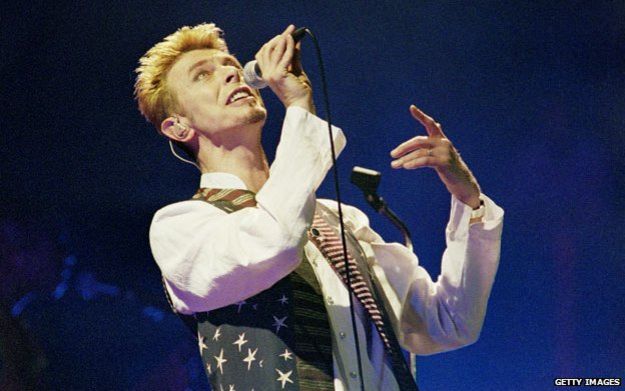 Over the years, it has become one of the most sampled drum beats of all time.
So why did these six seconds from 1969 become so popular?
"There's something about the groove of that break and especially the way people chop it up of course," says Harrison. "For me, it's this perfect blend between something very organic-sounding and very robotic-sounding at the same time.
"The rhythm itself is syncopated so there's lots of variations on the drums you can derive from sampling the original break. It's really conducive to chopping and rearranging. It also sonically has this punch to it that makes it unique," he says.
"It's the backbone of so much music. Both hip hop and drum and bass [musicians] have made a lot of money from it."
But nobody in the Winstons ever saw any royalties. In the 1980s sampling was still a legal grey area – today musicians have to get permission from the original artist or the copyright holder.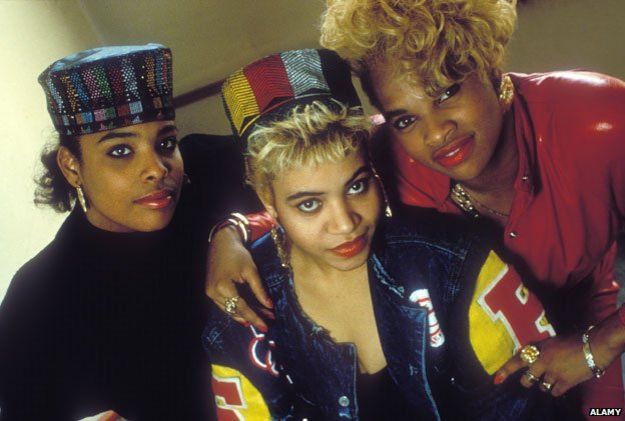 Coleman developed a drug addiction and died homeless and destitute on the streets of Atlanta in 2006. Spencer thinks it is unlikely that he was aware of the impact of his drum solo recorded decades earlier.
Now, an internet campaign is raising money for Spencer who owns the copyright for Amen, Brother. Set up by British DJs Martyn Webster and Steve Theobald, the campaign has snowballed far beyond their expectations through support from music fans and even some of the big name artists who have used the distinctive sound to help build their careers.
So far it's gathered more than £18,000 ($26,000).
"It's about giving something back to a 72-year-old man with heart problems who has never seen really seen a penny other than his royalties from the original release," says Theobald.
Spencer retired from music more than 40 years ago and is now a novelist living in North Carolina. Although he was angry when he first heard the Amen break was being sampled, he now feels more at peace with it.
"It's not the worst thing that can happen to you. I'm a black man in America and the fact that someone wants to use something I created – that's flattering," he says.
He is also touched by the fundraising campaign.
"They didn't have to do that – I didn't even know them. Fifty years on, some young white boys that I've never met, halfway across the world said, 'We're going to give you a gift.' It's probably one of the sweetest things that's happened to me in a long time."
Nate Harrison and Steve Theobald spoke to Weekend on the BBC World Service.
Subscribe to the BBC News Magazine's email newsletter to get articles sent to your inbox.