The new jazz age: New York City's jazz venue renaissance
By Martin Longley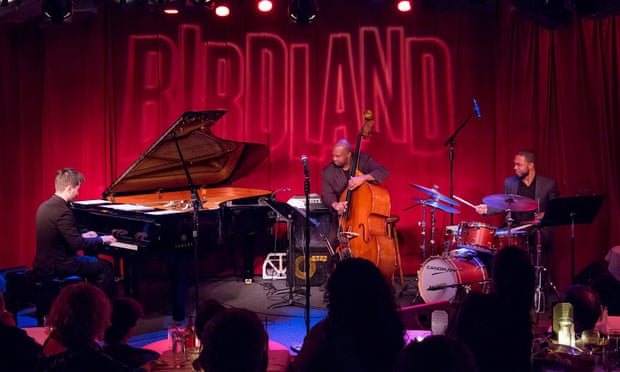 At a time when all we seem to hear about is the closure of New York City's music venues, often due to creeping gentrification, this summer has produced an unlikely counter trend. While the Brooklyn rock/electronica scene has suffered from a rapidly retreating DIY warehouse situation, Manhattan jazz clubs are optimistically sprouting.
Much of the alternative rock scene has been pushed out of Williamsburg into Bushwick, and lately Ridgewood, just over the Queens border. Out went Glasslands, 285 Kent and Death by Audio, with the Cameo Gallery set to close at the end of November. In come Trans-Pecos, Alphaville and Palisades, all much further out on the L train.
Meanwhile, there are three new jazz joints now open (in Midtown Manhattan, Harlem and the Meatpacking District), with a Times Square theatre due early next year. All of these are located either in wealthy zones or areas that are rapidly rising on the real estate barometer – an indication that the venue owners believe that jazz fans have rather more money to spend on drinks and dinner than indie kids. (Meanwhile, the Brooklyn jazz scene has its own strengths, revolving around more alternative, rootsy joints that are cheaper to access, with makeshift bars and no food, such as Roulette, Ibeam, Jack and the Firehouse Space.)
The first sign of Manhattan's new trend was last year's opening of Mezzrow in Greenwich Village, an excellent piano-centric listening room, and a new venture for the owners of Smalls, one of the city's favourite jazz clubs.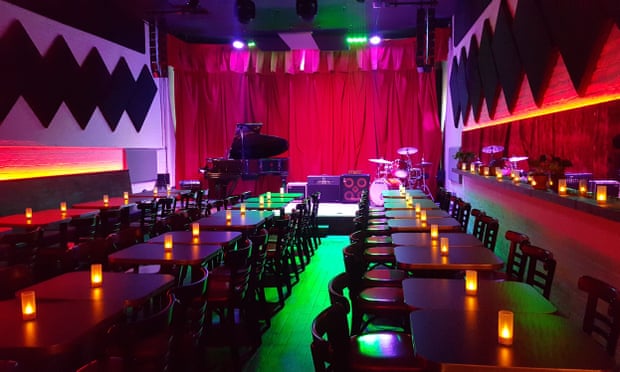 The Cameroonian bassist Richard Bona has just opened his own club on East 52nd Street. From the 1930s to the 1950s, the western end of that street was a vibrant hotbed for jazz clubs, including the Hickory House, the Famous Door, Jimmy Ryan's and the Three Deuces. Bona was well aware of this lineage when he was finalising plans to run his own venue.
"Who knows, maybe it's a revival!" he says as we sit at the club's bar during Bona's opening residency with his own band. "Maybe we'll see somebody come here to open another club. That's how the vibes of an area get to change."
Bona already has a history of stepping sideways into the investment world. "I opened a lot of businesses," he says. "It's just that they're not visible. I operate a lot of real estate in New York, I buy coffee farms in South America. This is more noticeable, it's people coming into the club, it's connected with the music."
Nowadays, Bona is principally active as a bandleader, but he made much of his early reputation playing with Weather Report keyboardist Joe Zawinul. Bona's friend and business partner is restaurateur Laurent Dantonio, who saw that the space was available. He suggested to Bona that they open a restaurant, with that initial thought soon mushrooming into the jazz club concept.
Bona doesn't organise the bookings, but he does make suggestions. "I don't know how to do it: my gig is up on stage." The thrust of Club Bonafide is to present jazz in all of its global forms. The range is already wide, embracing hardcore jazz and fusion as well as Afro and Brazilian sounds.
"A lot of great jazz musicians are coming from foreign countries," Bona says. "When you go to Berklee [College Of Music] today, most of the students are from overseas. I taught at NYU for two years, and look at my class: you've got two Americans out of 12 students. You look at the jazz scene, and it's no longer an exclusively American thing, with players coming from England, Russia, Korea, Japan. That's jazz, to me, today."
Bona uses the example of eating modes, from chopsticks to silverware, to Cameroonian-style communal bowl finger-scooping, to illustrate musical diversity. "That's how music is, embracing the difference actually makes you become more tolerant, more open to understanding other people. It's not just music, it's life."
Bonafide is a third-floor club, slightly difficult to find from the street, but once inside, it's an intimate haven. The white brick walls are dotted with acoustic baffles, red curtains back the stage, and the lighting is low, the PA speakers tiny, but packing a detailed punch. Bona is also planning classical and blues slots, and maybe even some country, once Club Bonafide gets established.
Where is it?
Club Bonafide, 212 East 52nd Street
What's the vibe?
Global jazz crossover
Who can you see?
Grégoire Maret (9 October), Wolf & Clark Expedition (16 October), Richard Bona & Mandekan Cubano (24 October)
Subrosa, the Meatpacking District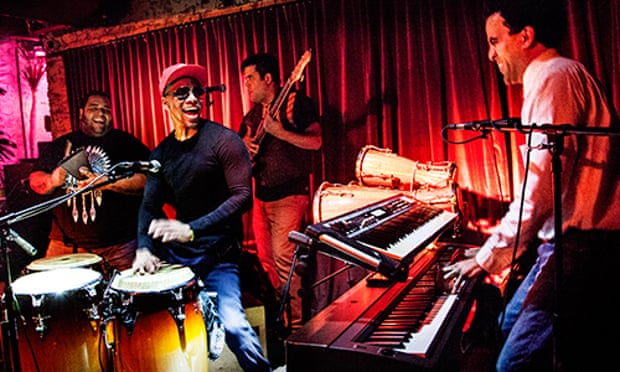 Subrosa exists in a particularly fast-risen part of Manhattan, just a few strides from the new Whitney Museum and the entrance to the High Line. It's the latest venture of Blue Note Entertainment Group, who already operate their famed flagship jazz club, as well as the BB King Blues Club and the Highline Ballroom.
Subrosa is Latin-orientated in its musical programme, with a heavy jazz crossover. Many of the players involved with salsa, Cuban, Colombian, Peruvian and Brazilian music also have a significant presence on the NYC jazz scene. The house band is led by Cuban percussionist Pedrito Martínez, who usually plays a couple of nights each week.
You enter via a long, stone, candlelit stairway, with a slow gradient down to a compact space that's like a large living room. Comfortable chairs are gathered around the informal dancefloor and stage, as if around a fire, which is appropriate given the combustion properties of many combos that play here. The small stage is a corner platform, with backlit drapes, speakers hanging from the ceiling in all four corners of the room. The bar is orientated towards wine and cocktails rather than beer.
Where is it?
Subrosa, 63 Gansevoort Street
What's the vibe?
Latin jazz sophistication
Who can you see?
Pedro Martínez Group (7, 8, 28, 30 October), Gerardo Contino (17 October), Chris Washburne & Syotos (19 October)
Cassandra and Dwight Dickerson had been living and working in Dubai for a decade or so, but have recently returned to Harlem, opening their new jazz club within 14 months. It's at 133rd Street, very close to the Shrine, one of NYC's best global music bars. The musical policy is firmly in the mainline jazz category, with pianist Dwight leading the house trio, featuring a roster of invited soloists.
The vibe is intimate, informal and friendly, the first impression being scored across the street, with the sound of TK Blue's soulful saxophone spilling out on to the sidewalk. That's because the band are set up with their backs to the front window, the audience seated at tables, or further back at the bar. Detroit's Joan Belgrave, the widow of the recently departed trumpeter Marcus, also took a few vocal spots. Previously a dive bar called PJ's, the interior has now been completely refurbished. Exposed bricks are once again a theme, with framed jazz photographs lining the walls.
Where is it?
Cassandra's Jazz Club and Gallery, 2256 Adam Clayton Powell Boulevard
What's the vibe?
Mainline jazz informality
Who can you see?
The Dwight Dickerson Quartet (Wednesdays), Joan Belgrave and the Detroit Sound (23 October and 24 October)
Looking towards the start of next year, established club giant Birdland will be opening an intimate 100-seat theatre in its basement space. Jazz will be the core, but cabaret, dance, burlesque, comedy and all things Broadway will be included. It will share the management, staff and kitchen with the main Birdland club. Performances will be nightly, with tables set out for most shows, but with seated rows also being an option.
Unfortunately, it wasn't possible to access the basement space just yet, as construction is still under way, but it hopes to share the relaxed efficiency of the upstairs club, switching from a formal concert atmosphere to a cabaret set-up as the occasion demands.
Where is it?
The Birdland Theater, 315 West 44th Street
What's the vibe?
Jazz cabaret elegance
Who can you see?
Jazz, Broadway, cabaret and burlesque artists