https://www.wbgo.org/post/brooklyn-fire-claimed-two-lives-has-also-stopped-music-emerging-jazz-club#stream/0

Brooklyn Fire That Claimed Two Lives Has Also Stopped the Music at an Emerging Jazz Club
By Nate Chinen • 5 hours ago
Made in NY Jazz Café & Bar had already closed for the night when tragedy struck, in the early hours of Wednesday morning.
The club, which opened several months ago, inhabits the ground floor of a four-story building on Fifth Avenue in Park Slope, Brooklyn. At around 2 a.m., a fire broke out in an apartment on the fourth floor, trapping two people inside. The couple — Steven Munoz and Destiny Marmolejo, both 22 — were found unconscious in the apartment and rushed to a nearby hospital, where they were eventually pronounced dead.
For Michael Brovkine, co-owner of Made in NY Jazz, this information arrived in piecemeal fashion.
"At 2 in the morning, I got a call from my partner saying there was a fire in the building, but it wasn't coming from the club," he says. "We didn't know the details."
Reached by phone on Friday, Brovkine first stated the obvious: that the loss of life was a tragedy, by far the gravest consequence of the fire. But he also spoke about the implications for his club, which has been a welcome addition to the Brooklyn jazz landscape since opening last fall. A formal assessment is forthcoming, but it's clear that there was major water damage from the effort to extinguish the blaze.
"First of all, the firefighters vacated the entire building, because it's closed for their investigation," he says. "We checked the office, but they said not to touch anything."
He adds: "Second, the equipment is ruined, completely. So we need to rebuild the stage and work on the acoustics again. And third, some professionals, who build houses after fire, said that we will probably have to tear the walls down because of the smoke. So honestly I don't even know what to answer."
A notice on the club website explains that it is closed until further notice, with all shows canceled. (The Dan Aran Trio had been booked for this weekend.)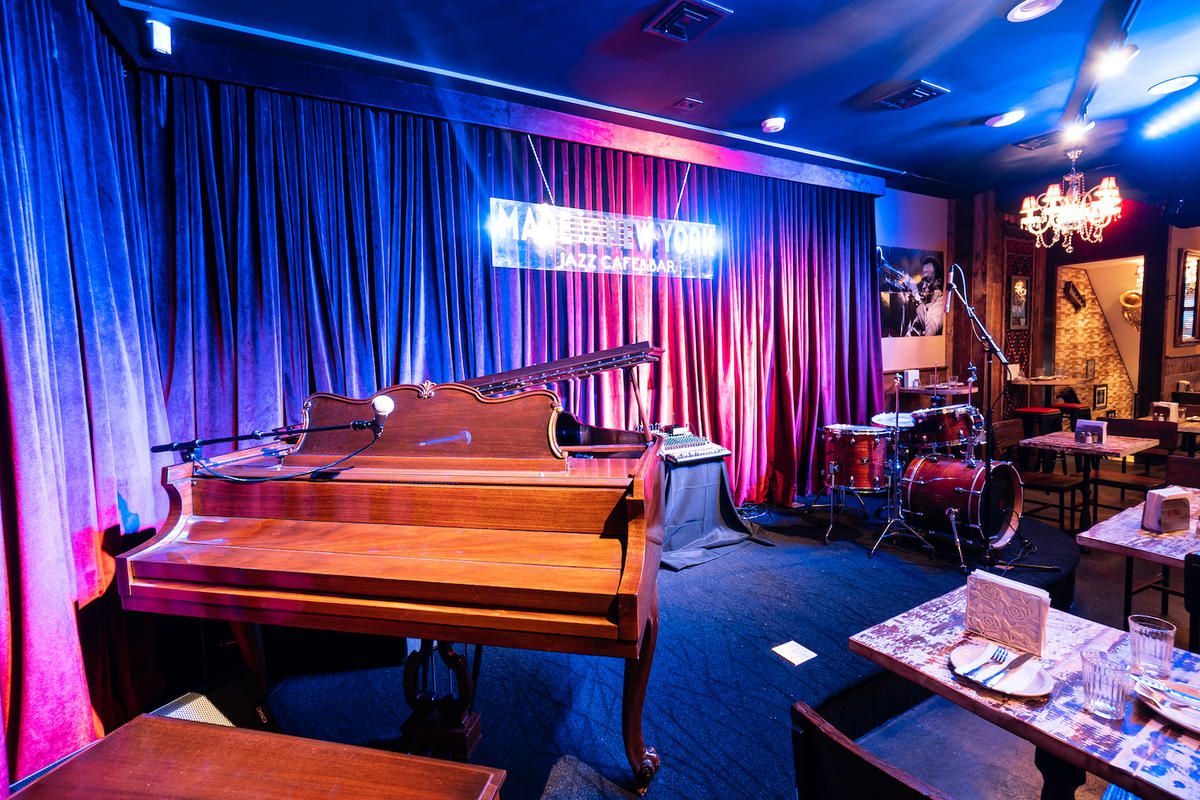 Made in NY Jazz opened last year in a space that formerly housed the well-regarded Uzbek restaurant Nargis Bar & Grill. The chef-owner of Nargis, Boris Bangiyev, became Brovkine's partner in the new club, which has been a home to the swinging modern-jazz mainstream — a noteworthy departure from the more eclectic sensibilities of Park Slope standby Barbès, or the Gowanus outpost ShapeShifter Lab.
The club's official kickoff was a late-October engagement by pianist Cyrus Chestnut, bassist Buster Williams and drummer Lenny White. Earlier this month, White returned to preside over his own 70th birthday celebration, leading a trio with pianist Christian Sands and bassist Christian McBride. Made in NY Jazz had also featured groups led by drummer Jeff "Tain" Watts, trumpeter Valery Ponomarev and singers Charenée Wade and Allan Harris, among others.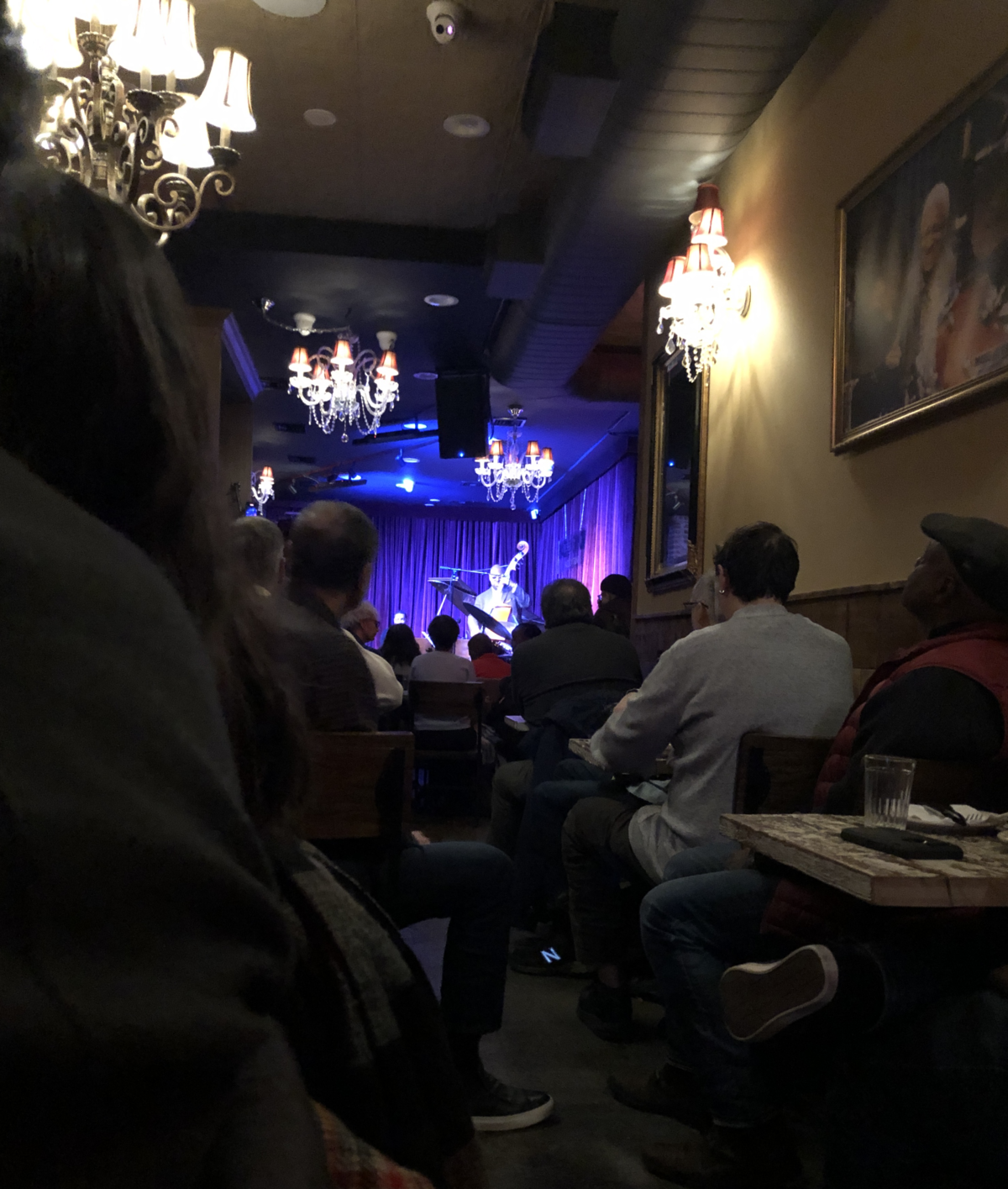 "It felt like a Manhattan space – like the kind of jazz clubs you find in the West Village, with a cover charge and a two-drink minimum," says Mike Rubin, a veteran music journalist who lives on the same block, and noted the smell of smoke and flashing lights early Wednesday morning.
With a main room designed to seat 50 patrons and an adjoining bar with space for 20 more, Made in NY Jazz opened with the intention of featuring music five nights a week, Wednesday through Sunday. That schedule was recently reduced to Fridays and Saturdays only.
An email from Brovkine to the club's mailing list on Jan. 13 announced some new plans: "We have made a decision to relocate! We hope it will happen fast, but for now, we will be only keeping 2 days with live music at the current location."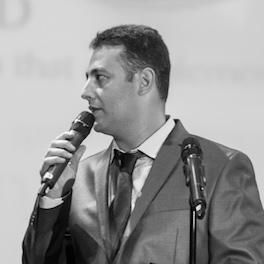 Brovkine, who grew up studying classical piano in Siberia, also runs the online Made in NY Jazz Competition, which he founded in 2013. A longtime resident of the Midwood section of Brooklyn, he now resides on Staten Island, though he still harbors fond memories of bygone Brooklyn jazz clubs like Pumpkins, in Flatbush. "To build a club in Brooklyn was pretty tough," he says, alluding to both financial and bureaucratic hurdles, as well as the need to draw a consistent audience.
Made in NY Jazz will hold its seventh annual gala at TriBeCa Performing Arts Center on May 16. "We're going to concentrate on that," Brovkine says, "and on our sixth anniversary festival in Montenegro, which is in June this year. So I guess I'll switch my focus until I hear more about this place. We will look around also in the neighborhood to check some other locations."
On Friday night, Rubin paused to take some pictures of the storefront at 155 Fifth Avenue, where candles and flowers had been arranged in a makeshift memorial for Marmolejo and Munoz.
He also took an image of a Vacate Order posted by order of the city on Thursday. "The Department of Buildings Has Determined That Conditions in This Premises Are Imminently Perilous to Life," the notice reads. "This Premises Has Been Vacated and Reentry is Prohibited Until Such Conditions Have Been Eliminated to the Satisfaction of the Department."